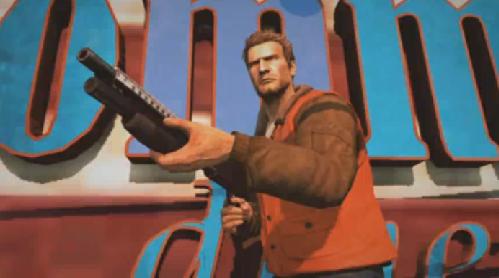 Capcom's Dead Rising 2 is set to release later this year, and with the prequel releasing a couple of months before, fans will be pleased to know it will come cheap. 400 MSP will get you the entire prequel, Dead Rising 2: Case Zero.
Case Zero will act as an introduction to the series new main protagonist Chuck Greene and will give fans a sneak peak at what they can expect with the much anticipated sequel. Set two years after Dead Rising and three before Dead Rising 2, players will take Control of Chuck as he tries to save his infected daughter, Katey, in the zombie infested town of Still Creek. It will also introduce players to their new roll of duct tape so they can combine weapons to take on the hoard of zombies. Combos will also add to prestige points to level your character up. As well as the new level-up system, you can earn alternate costumes and "Combo Cards" as you battle the undead. Yes, you can carry all of this over to Dead Rising 2 which makes this an even better value.
Bringing such a huge prequel to the XBLA and charging only about 5 bucks is a great deal. Hopefully more developers will take this great idea from Capcom and run with it. (Though I'm not holding my breath on that one.)
Dead Rising 2: Case Zero comes to the Xbox Live Arcade on August 31st. Dead Rising 2 drops in North America on September 28th, Japan on September 30th and throughout European and Australian territories on October 1st.