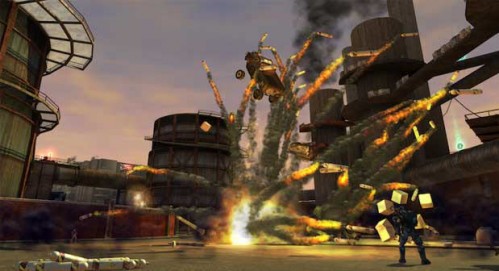 Recently the Ruffian Games developers of Crackdown 2 informed us of their release of a new DLC. We know two features that will be included in this DLC, which is a new palette of colors and two new stories. Many critics claimed that the color and feel of this game was too dull and lacked.. umph, for use of no better word. Although this has been said, the Ruffian Gamess have claimed that it was their intention to have this style of look to the game.
Currently in the character customization there are dull, "agency approved" colors you get by default. When the DLC comes out, you will be able to choose more a colorful and vibrant palette to satisfy your tastes and make your gaming experience less boring.
Also the DLC, the story is said to change with the downloadable add-ons. One of them is called "The Toy Box" and the other being called "Deluge". They are both highly anticipated to be thoroughly entertaining, so stay tuned and we will keep you updated!