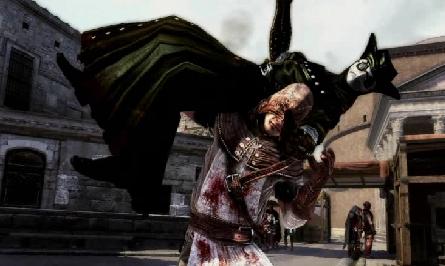 Assassins Creed Brotherhood, which is to be released later this year promises to add multi-player. This feature is sure to bring a breath of fresh air into the largely popular series with this installment. Players can choose one of a wide selection of characters with their own signature weapons and assassination techniques, and match their skills against other players from all over the world in different game modes.
The critically acclaimed single player experience of Assassin's Creed is back and better than ever as Ezio returns in a powerful struggle against the powerful Templar Order. Now a legendary Master Assassin, he must journey to Rome, center of power, greed and corruption to strike at the heart of the enemy. Defeating the corrupt tyrants entrenched there will require not only strength, but leadership, as Ezio commands an entire Brotherhood that will rally to his side. Only by working together can the Assassins defeat their mortal enemies.
When the new multi-player feature for the franchise was announced at E3, fans of the series have been excited to hear and see more on how this works. Ubisoft released a trailer at this years comic-con which you can check out below that is sure to have any amateur assassin counting down the days until release.
Assassins Creed Brotherhood drops on November 16th for the Xbox 360, PC, and PS3. For more information you can go to the official website by clicking here.