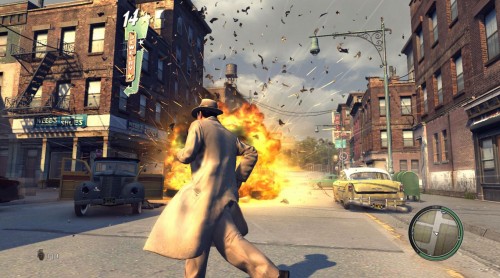 Getting rid of the cops is a bit more complicated in Mafia II, especially if you so happen to be caught performing a crime in one of your favorite vehicles, or stealing a potential favorite. In the gameplay below you will see that instead of a simple pay n' spray type legalization, you actually have to change the plates of the vehicle, adjust the paintwork and the tires. You can even change the type of alloy used on the car's frame.
In the beginning half of the video we see how car interaction works though. Popping tires and shooting engines has always been seen before, but the interesting feature of being able to look under the hood is now included, which could mean potential repairs done by your own mobster.
Catch Mafia II on store shelves on August 24th in the US, and August 27th elsewhere.