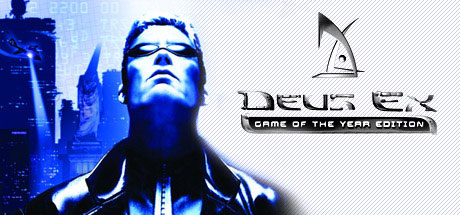 Steam is running a special deal today-only for the classic Deus Ex series. Commemorating the 10th birthday, both Deus Ex games are available for a special price.
Deus Ex series incorporates RPG, action, adventure, and 1st-person shooter genres into a chaotic blend of real-world conspiracies, cliffhangers, and plot twists. The first Deus Ex game is definitely a classic, being considered one of the best PC games ever, while the second is good, but not great.
You can get each Deus Ex game for 75% off (U$2.49), or get both games for 75% off (U$4.98), for just 24 hours.
Check out the links for the nearly free deals:
Deus Ex: Game of the Year Edition
Deus Ex: Invisible War
Deus Ex Collection (both games)
Grabbing the original Deus Ex game is a nice opportunity to be prepared for Deus Ex: Human Revolution, the next game in the series!