This week on Steam you can get one of the best games from 2009 for a nice deal: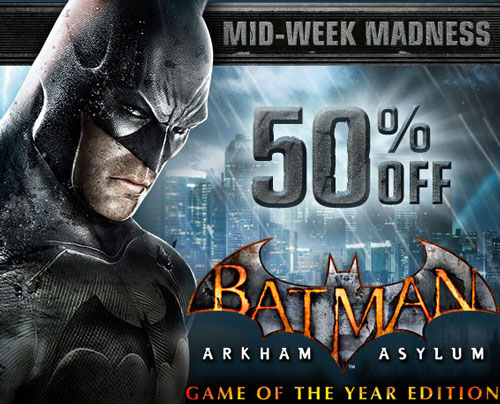 Batman: Arkham Asylum GOTY Edition on Steam – 50% off ($39.99 $19.99 USD)
The Game of the Year Edition features 4 extra Challenge Maps. The additional Challenge Maps are Crime Alley; Scarecrow Nightmare; Totally Insane and Nocturnal Hunter (both from the Insane Night Map Pack).
The offer ends this Thursday at 4pm PDT. So, be fast!