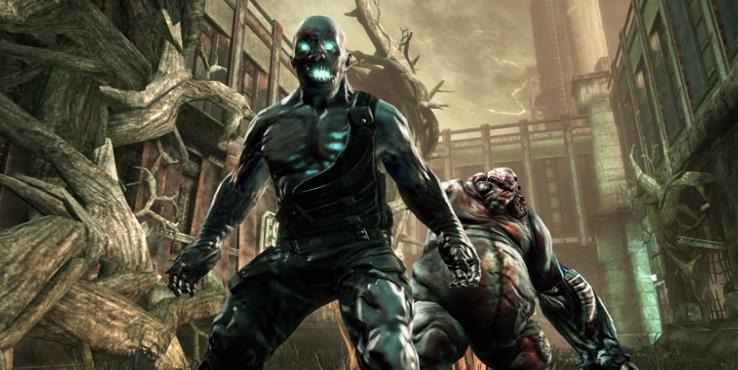 Activision announced that its eagerly-awaited new first-person action title SINGULARITY is now available in the UK for the X-Box, PS3 and Windows PC.
The launch coincides with Raven Software's, the game's developer, 20th anniversary in videogames.
SINGULARITY throws players into the heart of a conspiracy that sends players hurtling through time.
Thrust onto the mysterious Russian island base of Katorga-12, filled with Cold War secrets that threaten time itself, players must fight their way through an ever-shifting environment, haunted by time-ravaged creatures and mysteries. Armed with an arsenal of high-powered weapons and the Time Manipulation Device, players must contend with sudden time waves that hurl them back and forth between 1955 and the present day. In addition to a story-driven narrative, SINGULARITY offers players a unique multi-player experience, where Russian Special Forces with individual powers take on a team of creatures from another time including the powerful Radion, the gravity-defying Phase Tick and the time-altering Zek.
"SINGULARITY seamlessly combines a heart-racing, story-driven experience with epic sci-fi combat and gameplay," said Brian Raffel, studio director, Raven Software. "This new title reflects our heartfelt passion to bring an all-new, fresh experience to the first person action community. We can't wait to take the action online!"