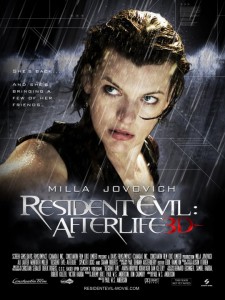 Capcom's Resident Evil : Afterlife 3D is due out for release in cinemas on the 10th of September this year.  It's the fourth Resident Evil movie to be released and once again the beautiful Milla Jovovich is  back as Alice .. and as the post says, this time she's brought some friends !!!  Who are these friends ?? Well watch the trailer below and also check out he image under that.  Her friends are none other than Prison Break's super cool Wenthworth Miller and Heroes ULTRA SEXY Ali Larter. 
WE FINALLY get to see Chris Redfield and  his sister Claire in action !!  Took them till the 4th movie to do this .. so lets  hope Afterlife delivers !!  Also introduced into the scene is the EVIL Albert Wesker played by Shawn Roberts.
–
Ali Larter, Wentworth Miller & Milla Jovovich ready for some action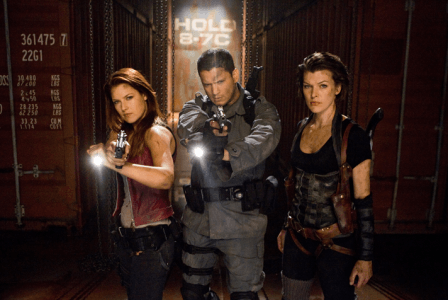 What do you  guys think ?  How will Afterlife end up …. HIT of FLOP ???  I'm hoping to be blown away … the first 3 were all strikes lets hope they can hit it out of the park with this one !!