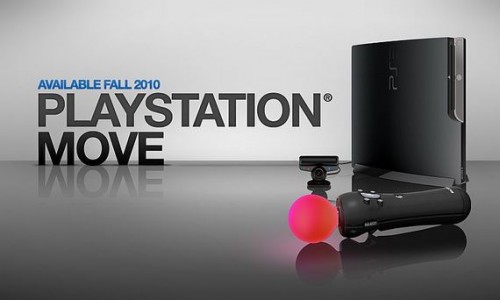 Looks like we're going to be able to move it quite soon. The PlayStation Move controller has been set for a release date in North America this September on the 19th, in Europe on the 15th, and Japan on October 21st. Looks like Japan is getting a major jump on the rest of the world when it comes to Moving.
The price tag accompanying the controller will be $50 which isn't bad considering the price tag of Kinect at $150. It will also be coming in a bundle with the Playstation Eye for $100. Plus if you were to purchase the bundle, Peter Dillie said that there will be a game called Sports Champions (Wii Sports) included.
Plus if you wish to purchase the whole console together with the Move, it'll run $400. Of course it seems if you just want to navigate and not take full advantage of the full Move controller, it can be purchased separately for $30. The navigational part is the nunchuck seeming part of the combination. All of these prices are in US dollars by the way.
Not to be outdone by Nintendo with Holiday release suspense, Dillie also said that there will be at least 40 different Move titles available by the Holidays. Though there will be up to 20 different games set up to be Moved at the release date, which will run $40 each.