Steam is a digital distribution platform really famous for their crazy deals, with midweek and weekend deals, and for some specific holiday seasons like christmas.
Well, they are back with that, Steam is doing some pretty crazy deals during this summer. Starting today and through July 4, Steam's catalogue has some impressive deals going on, there's a lot of top releases, classic titles, and publisher catalogs games with incredible deals, like Capcom titles, Ubisoft, THQ, Atari, Indie Packs, Valve games, and so on.
In addition, special 1-day sales will offer discounts up to 90% off regular prices for different games every day.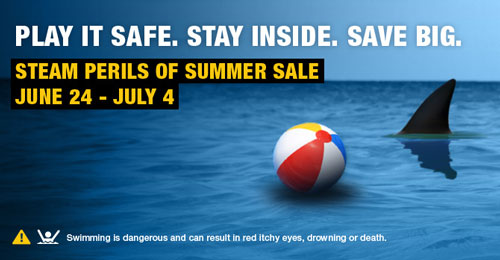 Just click on the image above to check these amazing deals for yourself. Don't forget you can use the search tab on Steam to look for even more deals.