Starcraft II: Wings of Liberty, probably the biggest PC release for 2010, will receive official peripherals from Razer soon.
The world's leader on peripherals for PC gamers has joined forces with Blizzard Entertainment to introduce an entire suite of peripherals designed specifically for the release of Blizzard Entertainment's highly anticipated real-time strategy (RTS) game StarCraft II: Wings of Liberty. Check it out!
Razer Spectre™ StarCraft II Gaming Mouse: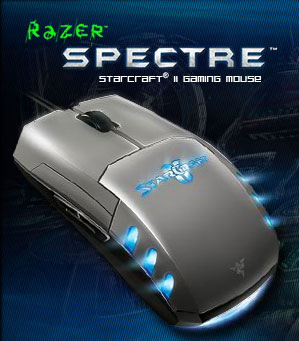 Razer Marauder™ StarCraft II Gaming Keyboard: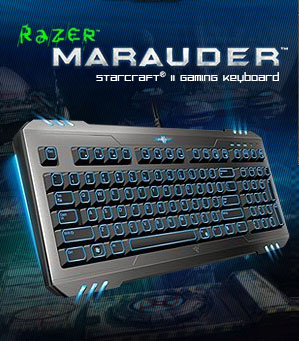 Razer Banshee™ StarCraft II Gaming Headset: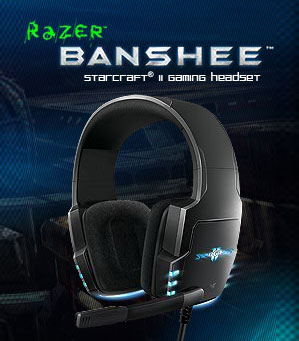 "We are all huge StarCraft players here at Razer, so we are really excited to give gamers a first glimpse at the StarCraft II gaming peripherals. The peripherals were created with our newly developed APM (Actions-Per-Minute) Lighting System and feature a gaming-optimized design inspired by the StarCraft universe to complement the on-screen action.", said Robert "Razerguy" Krakoff, president, Razer USA
All of the Razer StarCraft II gaming peripherals feature an APM (Actions-Per-Minute) Lighting System that provides the gamer with feedback on performance, providing a fully integrated gaming experience that responds directly to the player's performance and speed. Each peripheral also features a gaming-optimized design with an emphasis on portability for tournament play, and is stylized with design elements from the StarCraft universe.
More details about each peripheral can be found at Razer's official website.