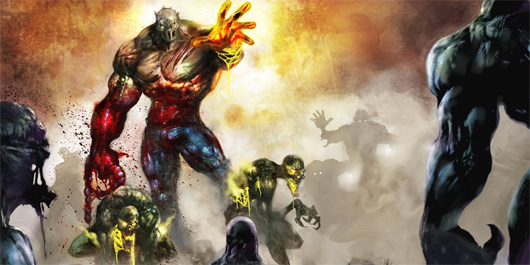 We have a bit of new gameplay footage for the upcoming game Splatterhouse.  Some of you may remember the game from 1988 as an arcade classic, but that is long ago and it is more than time enough for a remake.  With this movie you will be seeing some homages to the clasic game, as well as plenty of blood and gore you would expect to see from a game known as Splatterhouse.
Poor Rick Taylor's girlfriend Jennifer was taken by mysterious men and has dissappeared.  As Rick Taylor you will do anything you can to save her, even wear the Mayan Terror Mask which has transformed him into the unstoppable force you see below.
Expect to see Splatterhouse hitting shelves, quite literally, in Fall of this year on the Xbox 360 and PS3. Catch the gameplay videos below thanks to GameTrailers.