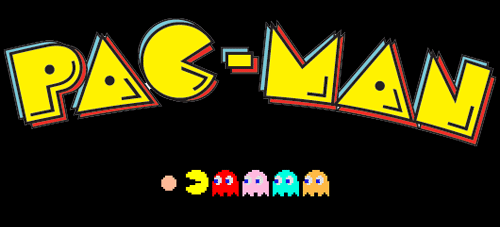 Pac-Man returns in two new games this year, one for the XBLA and PSN, and one for the Wii:
PAC-MAN Championship Edition DX (XBLA/PSN)
The follow-up to the 2007 award winning title, the game bolsters the beloved arcade formula by offering even more sophisticated mazes, modes, and enhancements. It'll be a celebration for fanatics and a new generation of players alike when PAC-MAN Championship Edition DX is available this fall.
PAC-MAN Championship Edition DX continues to uphold NAMCO BANDAI's tradition of enhancing a classic franchise for today's gamer. Building upon PAC-MAN Championship Edition's original six courses, the new game features more than 100 varied and mind-boggling mazes to navigate. Several new modes will also be available to test a player's pellet-munching aptitude. In Time Attack Mode, players will vie for the quickest clear time. Fulfill a series of objectives in Mission Mode or compete to devour the most number of ghosts gobbled in Ghost Mode.
With brand new visual variations and music, plus all the great features found in the first PAC-MAN Championship Edition including mazes that dynamically change shape during gameplay, PAC-MAN Championship Edition DX is a game worthy of the rotund hero's 30th birthday.
PAC-MAN Party (Wii)
PAC-MAN Party combines traditional franchise elements with multiplayer sensibilities to bring a dynamic party game filled with zany mini-games and challenges. Utilizing the Wii Remote™, the game's easy to pick-up-and-play controls will have players using their skills and reflexes to compete against one another as they move about several unique virtual game boards. PAC-MAN Party is scheduled to be released throughout North America this fall.
With more than 45 exciting mini-games, PAC-MAN Party provides a rewarding and challenging social gaming experience regardless of skill level. From the time-based trials of rolling a giant snowball and knocking your friends off a mountain top, to adventures that require more precision and endurance, players will be fully engaged as they use the Wii Remote's motion, pointing and button control capabilities.