Atlus USA has revealed today that they will be bringing Knights in the Nightmare, which was a groundbreaking "bullet-hell" action and strategy RPG to the PSP in North America. When can you expect this amazing game to show up on store shelves? October 19, 2010 at a MSRP price of $29.99. You will also have the opportunity to purchase it on the PSN. There will be hectic gameplay constantly throughout your playing experience but you must also plan technical thoughts to destroy your opponents. Especially when it happens in a beautifully designed fantasy setting with a heart catching storyline.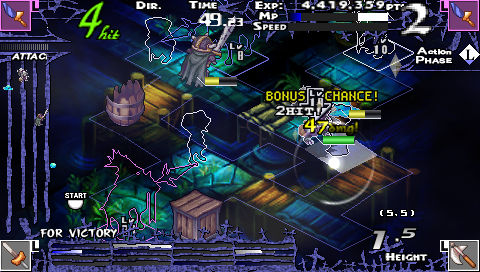 Aram Jabbari, the Manager of Public Relations and Sales, was quoted saying:
"We're proud to bring one of the most unique roleplaying experiences in recent memory to PSP system this fall. The many improvements this new version brings aside, Knights in the Nightmare, at its core, is one of those must-play gaming experiences, combining sumptuous 2D art and animations, a moving story, and some of the most novel combat mechanics ever into an irresistible portable package."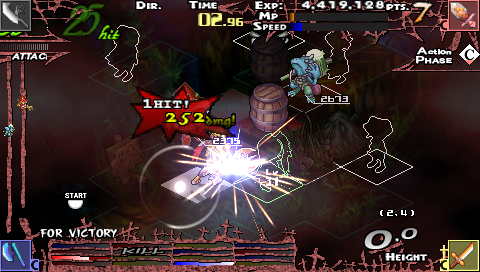 We have the storyline for this amazing game right here, including some brand new never before seen features:
Somewhere between heaven and the underworld-in the center of a quiet lake-stood an ancient castle known as Aventheim. Without warning, denizens of the netherworld emerged and slaughtered the kingdom; nary a soul was left alive.

Within an abandoned, long-forgotten church deep in the woods, the Wisp is set free. Bereft of memory, it is drawn toward the monster-infested castle and re-awakens the souls of the vanquished knights, leading them back towards the fallen stronghold to confront the very forces of evil that took their lives.
An experience unlike any before it — Incorporating strategy RPG, real-time strategy, and shooter elements, you've never experienced a game like this. Control the Wisp and activate the souls of deceased knights to aid you in destroying foes on the map. Enemies fire bullets in multiple directions, making it vital for players to master the precise controls.

Over 100 characters to recruit — Find and recruit the ghosts of seven different classes of knights from your kingdom, and learn of their pasts, hopes, dreams, and untimely deaths. Sacrifice their souls to one another to balance their skills and create your ultimate party.

A tale thrice told — Exclusive to the PSP system version, the addition of Princess Yggdra as a third playable character means that gamers can experience the game's dark and brooding tale through three unique perspectives, making for more replay value than ever before.