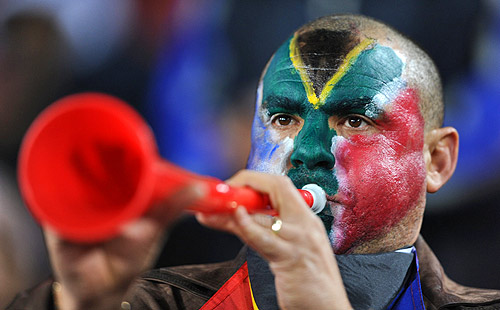 Do you think the Vuvuzela is annoying? So do a lot of people, including one guy that pretty much went insane from the noise. Certain Broadcasts are also offering Vuvuzela free games by "cutting" out the annoying sound from the video. Read the Full Story on that here. Youtube has jumped onto this, and has added a button on the bottom of almost every video. This button lets you put an annoying Vuvuzela noise on top of the usual audio that the video would play. All fun until someone's ears bleed.
Someone even made a Doom 2 mod, with a new ultimate weapon. A Vuvuzela! Check it out, and that is also the annoying sound you can overlap the audio with on youtube (just in case you miss it).
But still… Nothing beats the ultimate weapon in Doom! Check that one out below. Not even a scratch on that guy. That is some serious sound power!
Enjoy your Soccer everyone!