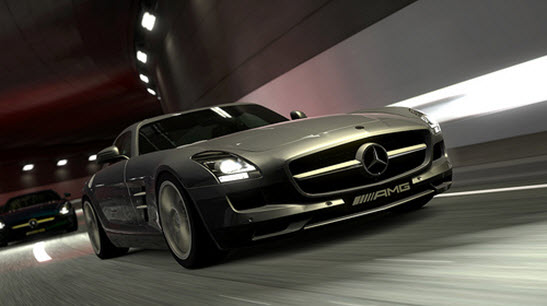 So, E3 has come and gone, Gran Turismo 5 was announced and a release date was given, but not much more than that.  However now in a simple interview over at the UK PlayStation site we have even more info courtesy of Shuei Yoshida, the head of Sony Worldwide Studios.
During this interview Yoshida ended up revealing that there has been more game enhancing graphical effects which are now included in the already graphically impressive Gran Turismo 5.  These features such as enhanced damage, night racing and weather effects are now confirmed.
Beyond that though he also mentioned that there are a few other elements of the game brand new to the world.  These features are a track editor which is a nice feature, especially with such an in depth game as GT5. Also go-karts.  Not too sure about how the go-karting will be but as this is Gran Turismo it should be amazing.
Catch Gran Turismo on November 2nd this year in the United States.
Source: UK Playstation