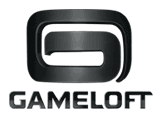 Yes get them while their hot !! Gameloft is having a last sale rerun on their iPhone catalogue.
5 cult console games on your iPhone are now only $1.19 AUD – 99c US for the 1st time
Offer is available for a limited time, so we suggest you hurry.   (I've already downloaded them all)  😉
Available games: (click on the links below to be taken to iTunes)
Make your way over to the iTunes Store to grab yourself a bargain.