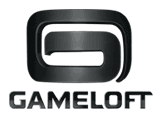 Gameloft and digital gaming are two things that works really well, so if you have access to a iPhone, iPad, DSiWare or the PlayStation Network, you can easily find something interesting on their E3 line-up! Check it out:
iPhone
– Hero of Sparta II – The highly anticipated sequel finally arrives on iPhone. The hero Argos returns to his home in Sparta only to discover that he is has brought with him a curse that spreads death and ruin to his homeland. It's the beginning of a new odyssey that will take Argos on a perilous journey to save his kingdom and restore peace.
– Let's Golf! 2 – A colorful and light-hearted arcade game that is fun for the whole family. Features 8 customizable characters sporting unique superpowers, 108 holes to choose from in 6 locations and online multiplayer. Available July 2010.
– Dungeon Hunter II – The epic RPG returns to iPhone with new online co-op multiplayer mode. Immerse yourself in the dark medieval atmosphere with improved 3D graphics.
– Ultimate Spider-Man: Total Mayhem – The only Spider-Man game for iPhone. Play as Spider-Man, the world's favorite superhero in an adventure influenced by the latest Ultimate Spider-Man comics. Available Summer 2010.
iPad
– Tom Clancy's Splinter Cell Conviction™ HD –  Your morals. Your game. Sam is back and he's on a mission to find who killed his daughter. Enhanced for the iPad, the game features improved field of depth, advanced stealth gameplay and frantic hand-to-hand combat. Available end of June 2010.
– Prince of Persia: Warrior Within™ HD – Features the original 12 chapters from the console version, optimized for the iPad. An explosive mix of intense fighting sequences and gripping gameplay. Available Summer 2010.
– Hero of Sparta II HD – Optimized for the iPad, play this sequel of the award-winning game with fully polished 3D graphics, a larger screen and customizable controls.
– Blokus™ HD – The award-winning hit board game from Mattel on the iPad. Engage your mind and competitive spirit. A board game that features up to 4 players each with 21 blocks of a specific color. The goal is to strategically get all of your blocks on the board. Available June 2010.
– The Settlers HD – Ensure the development of a colony by managing the allocation of resources, tools, construction, etc. Use real-time strategy and management to build a thriving city. Available July 2010.
DSiWare
– Crystal Monsters – There are two kinds of people in the world- those who can see monsters, called New Humans- and those who can't. Set off on an adventure as a New Human to battle monsters in tournaments and ultimately become champion Monster Battler. Available July 2010.
– Soul of Darkness – Enter a fascinating gothic world as Kale, a mysterious and powerful man who aims to save his beloved's life.  Journey through dark woods, huge cathedrals and castles in order to uncover the secrets in the Soul of Darkness. Available Summer 2010.
PlayStation Network
– Dungeon Hunter: Alliance – An epic quest set in a dark fantasy world that you can revisit in intense multiplayer mode, local or online with up to 4 players. Features stunning animation and a realistic medieval environment. Available Fall 2010.