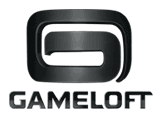 Hey everyone, you should really jump at the sales that Gameloft is currently holding on a variety of their Apps for the iPhone and iPod Touch.  These are price cuts are only for a short time so if you have been waiting for one of the following apps to go on sale, then I would take the chance to purchase it right now.
Prices in USD – Click on the links below to be taken to iTunes .. be quick as they wont be on special for too long.
Those are some pretty good price cuts there, many of these games have dropped in price by $3 or $4. Assassin's Creed is definitely a winner and so is N.O.V.A. And who could forget the Avatar. If you are interested in purchasing any of these great Apps then simply click their name above and it will take you to the game's iTunes page.