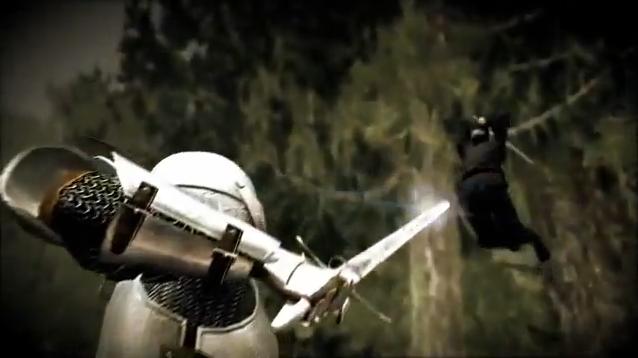 So the achievement list has recently been revealed for the upcoming "Deadliest Warrior" Game. It is a game that is inspired from the TV show by the same name where warriors from across the ages fight each other to see who comes out victorious.
Below is the achievement list, and below that is a small preview of the game that was included in the Season 2 preview. The achievement list itself seems like a lot of fun. With dismemberment and Monty Python and the holy grail references. Also, by the looks of it, the game will include co-op since only the "Primary" player gets the achievements. Currently it is all speculation, but the video preview looks kinda fun.
A Head of the Competition 20 – Decapitate 100 enemy warriors as the primary player.
That Was Sparta! 20 – Kill 300 Spartans as the primary player.

Tournament to Kill 20 – Win 10 online tournaments as the primary player.

Pin Cushion 10 – Stick 4 projectiles in a single opponent as the primary player.

Against All Odds 20 – Defeat 25 warriors in Survival Mode as the primary player.

Flesh Wound 10 – Perform a final strike on an opponent after your arm has been sliced off as the primary player.

On Death's Door 20 – As the primary player, kill an opponent while at critical health, with your leg and arm injured.

Right on Time 10 – Perform only perfectly timed strikes to defeat an enemy as the primary player.

Black Knight 20 – Remove all four limbs from the Knight during a single match as the primary player.

Deadliest Arsenal 30 – Unlock every weapon and armor available for every warrior as the primary player.

Shishkabob 10 – Remove an enemy's head with a projectile and stick it into a wall as the primary player.

Who's Deadliest Now? 10 – Defeat Arcade mode on the Deadliest difficulty as the Ninja, the Viking, and the Knight.