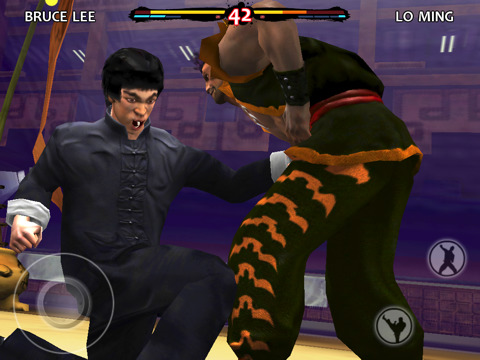 You have the chance to win some Bruce Lee action with just a simple answering of a question. If you are selected from our random drawing to receive either a code for Bruce Lee: Dragon Warrior for either the iPhone or the iPad. Your choice!
Now if Bruce Lee was still alive today, would he still be considered the best martial artist in the world today? Or do you think someone else is more deserving of that title now. Also as a side note, how do you think he would do in MMA? Would he be one of the best fighters able to knock out anyone?
We will select the winner next Sunday. Comment below and read our review here! Double entry if you post on both the review and here!
–
OK LUCKY WINNER IS :
Marsha Jones who says:
I think he would still be considered the best if he were still alive. He is THE martial arts legend. Yes, he would do very well in the MMA.
Congratulations to Marsha and thanks to everyone else that entered.  We will have another competition coming up REALLY SOON !! so keep checking back at Capsule Computers regularly !! 🙂