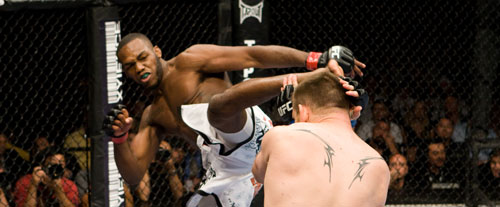 For fans of the UFC who are lucky enough to own a PS3, there's an extra reason to grab a copy of UFC Undisputed 2010 – out now in the USA, out on May 27th in Australia!
Today, up-and-coming Light-Heavyweight fighter (and my/MasterAbbott's favourite!) Jonny "Bones" Jones announced on Twitter  that not only does he have his copy of the game, but that he'd also publish his PSN gamertag and take on any fans who want to jump into the (virtual) Octagon with him.
So the challenge is out there – if you think you have what it takes to mix it up with future champ, go get some! His gamertag is "jbjones205".
If you're a fan of Jonny Bones, follow him on Twitter as well: @jonnybones