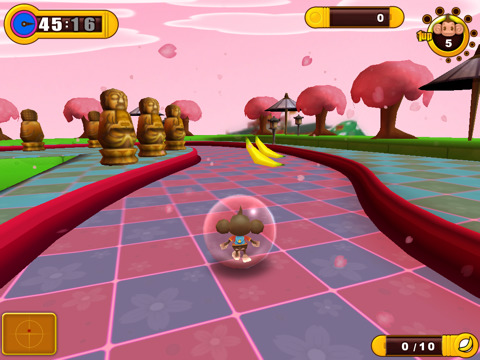 Do you love balls? Do you love monkeys in those balls? Well super monkey ball 2 for the Ipad is perfect for you! This versions lets you bring monkey ball with you, for all the fun minigames and ball rolling fun. Check out more information located below.
Super Monkey Ball 2™: Sakura Edition is out for the iPad
Prices of €5.99/£4.99/AUS $9.99
Featuring stunning visuals on iPad's large screen, the Super Monkey Ball 2: Sakura Edition App offers gamers over 125 breathtaking levels including 10 all-new levels from the Far East World. To add to the fun, the game also includes the mini-game Monkey Bowling, found in the original Super Monkey Ball 2, and features three new mini-games – Monkey Target,Monkey Golf, and Monkey Base an iPad-exclusive multiplayer mini-game.