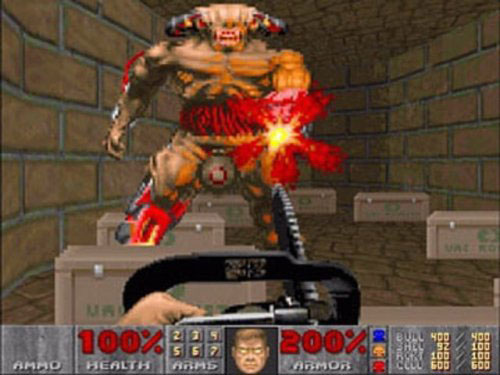 This rumour has been floating around awhile, but it is worth mentioning here. Doom 2 may be having avatar awards.
DOOM II T-Shirt (Male & Female)
Show your support for the grandpappy of First Person Shooters!
It looks like You Just Need To Finish The 1st Level
DOOM II Marine Suit (Male & Female)
Finish the brand new episode 'No Rest for the Living' to unlock your own DOOM II Marine Suit!
Complete The New Episode
Click here to see some Doom 2 gameplay and the avatar awards for yourself.
The video is on youtube, and cannot be embedded.