Looks like fans of Guerrilla Games' Killzone series will be seeing the third installment to one of the PS3's most popular games. Not only that but the whole experience will be available in 3D! However it begs the question as to whether or not the game is going to utilize the 3D feature to its fullest and maybe even incorporate special features with the 3D option. Or will it simply be a gimmick where the designers purposely made things fly towards the screen in cut scenes that look completely out of place. If done right however I would love to be behind cover and see bullets zipping by and coming towards me or pieces of cover flecking off as bullets riddle the wall.
Not only that though, as in the above screen shot you can see that Killzone 3 will be sporting jet packs and below there will be a new Arctic setting. Jet packs used to be a gamers dream, but now there has been three games this year with the feature incorporated into it. We've had Dark Void which centralized around the jet pack feature but had some issues. Then now we are seeing the incorporation of jet pack based combat within another FPS in Halo: Reach. So it'll be interesting to see what will set Killzone 3's jet pack apart from the already seen versions to date.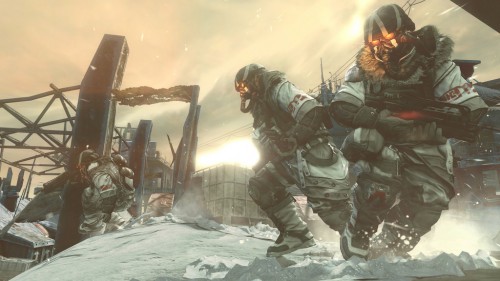 Not only that but the storyline will continue exactly where it left off from the previous Killzone where Rico and Sey are battling against the extremely angry Helghast after Rico had killed their emperor Scolar Visari. It seems now that with their leader dead the Helghast have fallen into a state of disarray and these two soldiers are stuck in the midst of the anarchy. Couple that with the new close range attack system called rather simply Brutal Melee should lead to quite an interesting turn for this third iteration of the series.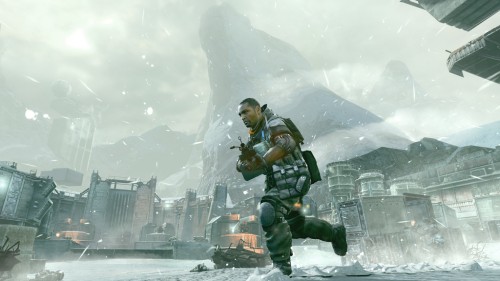 Bear in mind however that there has been no news of a release date and the game was just officially announced today. We will keep you updated if we hear anything more about the game or any release information that may be forthcoming.
Source: (Sony Blog)