MasterAbbott sat down and spoke to Jared Gerritzen, Project Lead and Game Designer over at Zombie Studios the team behind the highly anticipated Black Light : Tango Down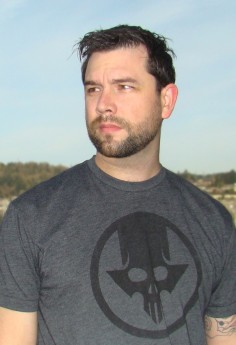 As always we go through the history behind Zombie Studios and then make our way over to the Black Light Tango Down. Jared has provided us with a very detailed description on Blacklight: Tango Down.  Everything you need to know about the game is below.
Enjoy the interview: 
Question 1 – Tell us a little bit about Zombie Studios.  How were they created, the origin behind the name Zombie Studios, when was it first established, and how many employees does it have today.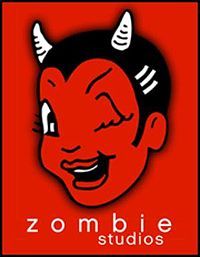 Zombie has been around for almost 16 years and has designed over 30 games on every major. Our most recently released game was SAW which came from our sister team in the studio.
The development team on Blacklight: Tango Down consists of about 27 people at our offices in downtown Seattle, WA. In addition to our main team, a number of other individuals and organizations from outside Zombie have helped with the development of the game and the Blacklight franchise. 
Question 2 – Could you please describe the following information about Black Light : Tango Down :
1: Style Of Game
FAST, ACTION, SHOOTER. We focused on these design directives to make the game as fun as possible. It has really worked out well for us, and kept us focused.  With our development cycle this has worked out well and if something doesn't work out and does not conform to these standards then we put it aside and move on.
The games also comes with fully customizable weapons, which will give the player a huge amount of weapon attachments and gear with which they can modify their weapons and cater to their own style of play.
2: Background story behind the game
Blacklight is a Special Forces team sent to find a missing high level military group, and they end up finding themselves in the middle of a warzone. A virus has been released on the population, turning them violent and at the same time a shadow group has assassinated the country's president and as that group vies to place themselves in power.
We have focused the most on the world of Blacklight to give it its own life, including a thorough back-story.  We've really broken apart why franchises work and what they need in their "secret formula". For example the game story is just one of a few stories written for Blacklight. It's an extremely robust world with lots of potential for new stories and plotlines.
3: Game modes and Features
Blacklight: Tango Down will have all the standard multiplayer modes you'd expect with a multiplayer shooter along with Coop modes.. Rather than trying to make a new mode or mix something together like most do, we tweaked the standard modes in ways to make them fit the Blacklight universe better.  Everyone tries to make new game modes, and most never get played. We did make some game modes that we didn't feel cut it in the "fun factor" of the game. We've taken the time to change up the standard modes by adding other systems to the game. For example, you can stand in the radius of the control point or you can "hack the node" of the control point by playing a quick mini game. It's really cool and very fun how tactics have evolved out of the mini games in the game modes.
Blacklight: Tango Down is setting itself apart in many ways. Our price point of $15.00 is the most obvious. However, it's by now means the only USP we are bringing to the FPS space.  Blacklight: Tango Down is offering a fully customizable weapon system; it will have thousands of combinations for the player to tweak to create their own perfect set-up.  The HRV (Hyper Reality Visor) allows all players to jump into a virtual reality mode to get intel on enemy locations and hunt them down.  The HRV really gives Blacklight: Tango Down a faster pace and keeps the action moving. And those are just two things that come to mind that help set us apart from the competition.  The world itself is also a huge part of the Blacklight: Tango Down experience. We've put a lot of creative effort into the environments and back story to make it feel new and fresh.
4: Game-play mechanic
With all the focus on the Blacklight universe, we don't want to forget about the gameplay; which is definitely the most important. We have extremely solid systems, from the firing mechanics to weapon customization. Most of the developers on the team have come from other shooter studios and have brought their experience to the team to make the game better. We easily get caught up in matches and have to pull ourselves out of the game to get back to work. That's a pretty amazing thing when the makers of the game look forward to playing every day.
5: It is a single player or multiplayer game
We won't have any single player missions in BLTD – we really wanted to focus on frantic, stat based multiplayer fun
6 : Will it contain co-op
Yes we are pleased to confirm that the game will come complete with a number of exhilarating co-op missions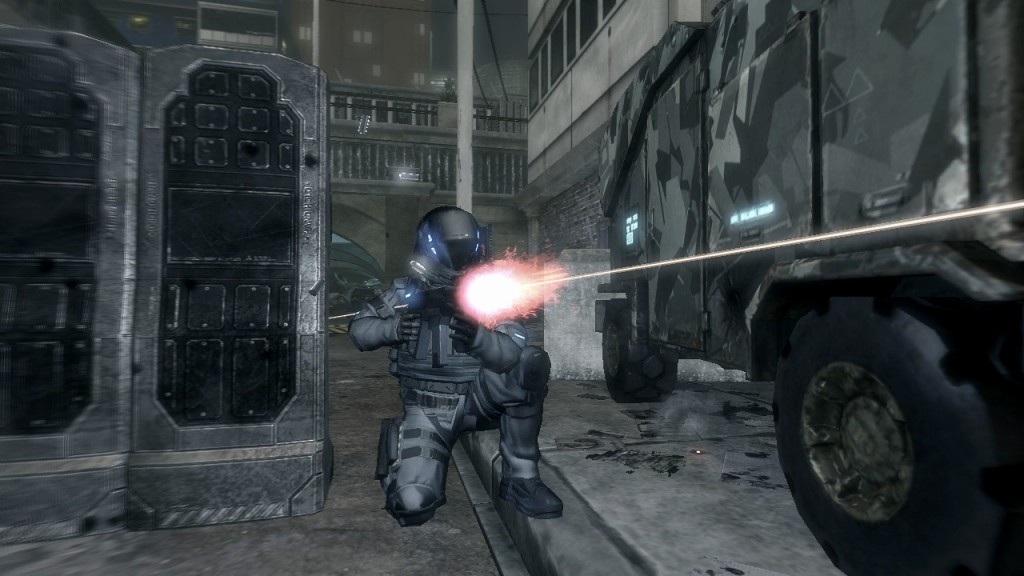 Question 3 – On what platforms / consoles will Black Light : Tango Down be released on.
We are looking forward to releasing Blacklight: Tango Down on XBLA, PSN and PC later this summer.
Question 4 – What do you believe will make Black Light : Tango Down stand out from the crowd of other first person shooters currently available in the market ?
We are very focused on making Blacklight: Tango Down look and feel different from our competitors, as well as adding new futures that those major franchises do not have.  A large part of our confidence in competing with big games comes from the fact that we're fans of those games ourselves.  We play them and know what they have and what they don't have. I'm a FPS guy and love Call of Duty, Halo, and Battlefield. I can honestly say Blacklight is a different game; we pulled from all of them but didn't pull everything out of them like some of the knock-offs might do.
Blacklight: Tango Down feels comfortably familiar but is unique enough to be its own game. No one can read, hear, watch, or play the same thing over and over again.  Those big names know this and that is why they are constantly releasing map packs and so forth.  We do not necessarily expect players to forgo the next Call of Duty in favor of our game, though that would be great.  What we do expect them to do is to go looking for something new and unique to compliment their existing game library and Blacklight: Tango Down does just that.
The competitive price tag of around 15 euros – truly sets it apart from the above mentioned games – will just further entice players to check it out.
Question 5 – How long was the development cycle for Black Light : Tango Down.  Could you briefly explain the start to finish phases: storyboading, concept art, level design etc.
The idea of Blacklight: Tango Down has been in our heads for about 2 years, and the game is about a year out from its starting point. The idea for Blacklight came from the desire of Mark Long (Zombie CEO) and I wanting to develop a game that we had always wanted to make. We have both long wanted to develop a game based on current day militaries, but with the freedom of the near future while also drawing from the likes of Bladerunner and other great sci-fi movies.  Luckily, we have some amazing artist that took quickly to the ideas we had in our heads and put them on paper.  From there, working with the Unreal Engine, we were very quickly up and running.  We started out with whiteboxed levels, and very basic gameplay spaces, but it is what we had when we started.  And we immediately started playtesting. From there the game grew into what it is today.
Question 6 – What engine / technology is used in getting Black Light : Tango Down up and running on the multiple platforms you have designed it on, how many developers / programmers were involved in creating Black Light : Tango Down.
At Zombie, we have been working with UE3 for years now, and we've never been let down. The past year has been quite exiting with Epic releasing its own improvements to its graphic engine. In addition, we have added plenty of systems to the engine for gameplay, customization, stat tracking, and other systems (on which I can't yet elaborate), but the engine provides a fantastic grounding on which to develop the game on.
Question 7 – Will there be any updates planned for Black Light : Tango Down after its initial release ? (extra missions, downloadable content) if so what can players expect to see.
The game is priced at most companies DLC, we see no reason to tax the player for maps. We would rather take that time and make a full new game that provides as much content and value as Blacklight: Tango Down does.  Make it worth the Money.  But we are definitely sticking with the Blacklight universe.
Question 8 – What were the development teams inspirations behind creating Black Light : Tango Down, what other games have played a major role (past and present) in shaping and creating this amazing game
Please see my answer to question #5
Question 9 – Trophies / Achievements are what drive a number of players to play games now-days .. How much effort was put into designing the Trophy / achievement system for Black Light : Tango Down ? 
What do you think is the hardest Achievement for players to obtain ? and what can you suggest in terms of tips for players to get it.
It is crazy how achievements and trophies are so important to gamers, but we have recognized that from the outset.  We have our fair share of achievement hunters on our development team too.  The thought behind achievements and trophies are the same thoughts we had behind a lot of the unlocks and rewards system in blacklight: tango down.  We want to reward the player for achieving various milestones in the game, ranking up etc.  So a ton of effort went into designing the whole reward system of which achievements, trophies and badges are all an instrumental part. 
Question 10 – What can fans of Zombie expect to see in the future in terms of new and innovative games.
We will just have to wait and see.
Question 11 – Finally.. What do you love most working at Zombie ?
The people I work with and the types of games I get to work on.  The blacklight universe is the game universe that I always wanted to work in and Tango Down is hopefully just the first instalment of that.
–
Capsule Computers would like to thank Jared and his dedicated team over at Zombie Studios for taking the time to answer our questions on Blacklight: Tango Down.  Make sure you check back regularly once we have more information on Blacklight: Tango Down we will be sharing it with you.  This also includes the review which we can't wait to get our hands on.
Let us know what you thought of the interview, leave comment below.  We are sure the team over at Zombie Studios will be really happy to hear your thoughts.