Today was the launch of Half-Life 2 and its episodes for the Mac OS platform.
Together with this news, Half-Life 2 and Episode One received an updated version of the Source Engine (on both platforms) from Episode Two, which adds new models, high quality textures, water and lighting effects, some new optimizations and finally some achievements for Half-Life 2 and Episode One, as Episode Two already had them. The Half-Life 2 titles now features cross-platform and Steam Cloud too, allowing players to keep their game progress on Steam servers, then resume from Mac or PC.
To celebrate the launch on the Mac, Half-Life 2, Episode One, Episode Two and even The Orange Box are all available for 30% off, for a limited time.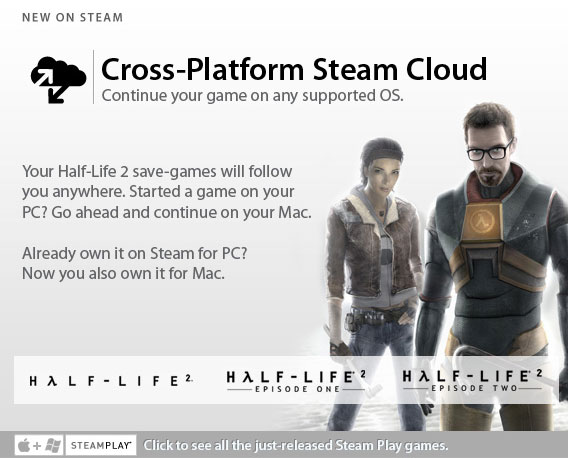 Check out this link if you are interested in any of them: http://store.steampowered.com/app/220/
Below is a promotional video commemorating the launch of the Half-Life 2 and its episodes on Mac.