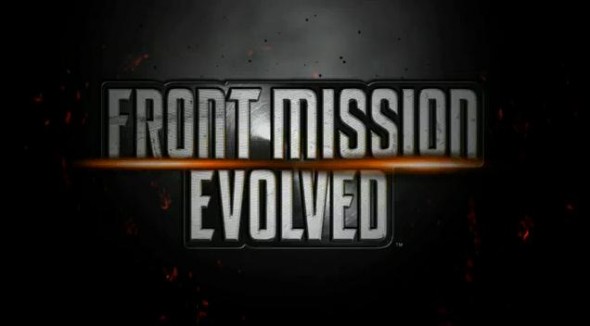 The newest game from the Front Mission series by Square Enix received a launch date: Front Missionn Evolved will be released on September 14 in North America, and September 17 in Europe.
The Front Mission series was always famous for their huge focus on strategy, but Evolved will be the first time the series takes a different approach, Front Mission Evolved will be a third-person shooter. The game is in development by the american Double Helix Games.
The curiosity about the result is really high right now, but you can expect a Capsule Computers review in the near future.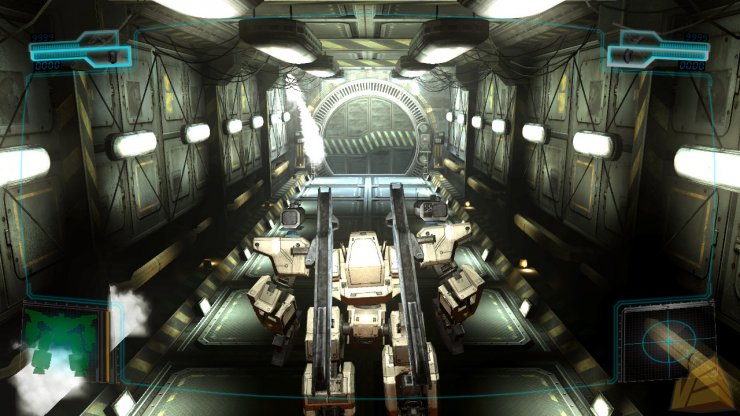 Below is the full Press Release and the Launch Trailer:
Square Enix Inc. the publisher of SQUARE ENIX® interactive entertainment products in North America, announced today that the North American launch date for FRONT MISSION EVOLVED™ has been updated to September 14, 2010. Developed in collaboration by Double Helix Games and Square Enix, the riveting third-person shooter will be available on PlayStation®3 computer entertainment system, Xbox 360® video game and entertainment system from Microsoft, and in stereoscopic 3D for Windows PC.

FRONT MISSION EVOVLED breaks the mold of the franchise, delivering the action-packed experience of a third-person shooter within the distinct aesthetic of the FRONT MISSION® universe. Set in a world full of destruction, conspiracy and crumbling alliances, players will take on the role of Dylan Ramsey to face enemy armies while in control of a giant, customizable, bipedal tank known as a wanzer. Every wanzer is outfitted with extreme firepower, and players must fight through critical battles across a world on the brink of total war. As they make their way through metropolises such as New York City over 150 years in the future, FRONT MISSION EVOLVED will embed players in heart-pounding, large-scale action unlike anything they've ever seen before.
In addition to the single-player campaign, four different multiplayer modes allow players to enter a new battlefield solo or in a team. Players will be able to pit their highly customized wanzers against opponents from around the world so they may prove the superiority of their own war machines.
"Both Square Enix and Double Helix Games are committed to delivering the ultimate, evolved FRONT MISSION experience," said Ami Blaire, Vice President, Marketing of Square Enix, Inc. "This installment advances the franchise into the third-person shooter genre, and come fall, fans will be blown away by the high-octane action that FRONT MISSION EVOLVED offers."
For more information, please visit www.frontmissionevolved.com and the official Facebook page. Additionally, keep up with the all the latest insider news from the team through the official development blog: http://member.square-enix.com/na/features/fme/.
Story

In the future, the world is a changed place. Technology has advanced. Countries have merged into massive geopolitical blocks. But one thing, sadly, remains the same — humanity's appetite for war. When a terrorist attack destroys one of the U.C.S.'s prized orbital elevators, the military is mobilized to eliminate the threat.
Dylan Ramsey, a young engineer, finds himself quickly caught in a swirl of destruction, conspiracies and crumbling alliances. Experience his story in this high-octane third-person shooter.
Choose from dozens of weapons and parts, including weapons that can be equipped on both hands and shoulders, to customize your wanzer and blast your way to victory.
When you think you're ready for a new challenge, join the ranks of online pilots for intense multiplayer battles!
Features:

Engage enemies amidst the concrete of labyrinthine cities, across the frozen wastes of the Antarctic and a host of other unique battlefields. Master the speed, firepower and adaptability of the multipurpose wanzer to ensure survival and success

Choose from dozens of weapons and parts, including weapons that can be equipped on both hands and shoulders to build a war machine suited to any play style

Equip weapons ranging from standard-issue machine guns to high-powered rifles and heavy-hitting, shoulder-mounted rocket launchers to administer widespread destruction

Optimize wanzer mobility for any type of terrain with specialized leg parts

After trashing enemies in single-player mode, enter a new battlefield online — solo or in a team — and match skills against other players fielding their own, highly customized wanzers

Become immersed in a rich story crafted by the storytelling masterminds at Square Enix

Experience the full force of battle in stereoscopic 3D for Windows PC through NVIDIA® 3D Vision™ technology
FRONT MISSION EVOLVED is rated T (Teen). Please visit the Entertainment Software Rating Board website at www.esrb.org for more information about ratings. FRONT MISSION EVOLVED will be available at North American retailers for the suggested retail price of $59.99 for the PlayStation 3 system and Xbox 360, and $49.99 for Windows PC.
FRONT MISSION EVOLVED will also be available for PC users via download, including through Valve's Steam® platform for digital content distribution.