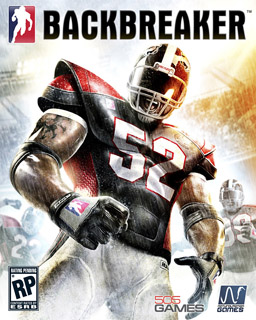 The demo will be available tomorrow May 21st for all gold users of Xbox Live. While any silver members will instead have to wait until the 28th for access to the demo. The PS3 demo has no set date yet, but the makers of the game, Natural Motion, is hoping for it to be released next Tuesday the 25th. Seems that the PS3 users will only see this game a few days before the silver members.
The full release date of the game is on June 1st. Backbreaker is an alternative American football game which includes teams that no one has ever heard of before. However you can make literally any team you would want too and customize every little bit down to the color of the team's wristbands. Also every single tackle and interaction will appear unique as no action has a pre-determined reaction. Instead there is a dynamic physics engine that will calculate everything as it occurs.
Looks like tomorrow we will see how this football game will stack up against the Madden powerhouse. Hopefully a new franchise instead of the standardized football game that Madden usually provides, or the over-the-top brutality of Blitz.
Source: (Operation Sports)