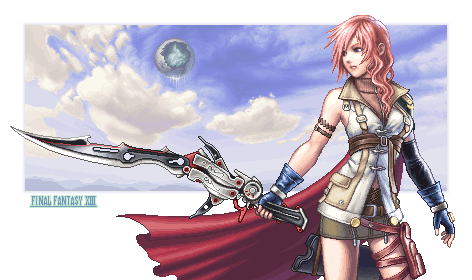 Looks like 5.5 million people worldwide have purchased Square-Enix's latest Final Fantasy game, FFXIII. This number is from March 31st mind you so this number could be even higher now a month and a half later. This is a great success for an amazing game which you can check out our own review Here.
Other big sellers from Square-Enix this past fiscal year was Dragon Quest IX with 4.26 million purchases, and this was in Japan only mind you. Would have been interesting to see the number when the game reaches the rest of the world this Summer. They also have reached 3.24 million game purchases of Batman: Arkham Asylum in Japan, Kingdom Hearts 358/2 Days reached 1.49 million copies sold and Dragon Quest VI sold a respectable 1.29 million as well.
Overall this was a very successful year for Square-Enix and we hope to see more great games from them as the year goes on. Can't have one of the biggest companies in game development and publishing falling by the wayside.
Source: (VideoGamer)