POPCAP have announced the Celebrity version of Bejeweled … prepared to be STAR STRUCK !! Check out the press release below and check out the website for more details.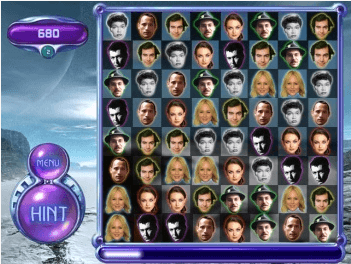 Seattle, Ireland – April 1, 2010 — PopCap Games, maker of some of the world's most popular video games, today announced a new celebrity edition of its flagship franchise Bejeweled®. Available only in a limited edition retail box crafted from cubic zirconia and sold only at PopCap.com, Celebrity Bejeweled replaces the traditional gem pieces with holographic likenesses of gem-named superstars from popular film, television, music and sports. Further, the special collector's edition package includes actual genetic samples of featured celebrities, for use in home chemistry experiments, various forms of extortion and/or sale on eBay. Celebrity Bejeweled carries a suggested retail price of US$2000. (Due to live DNA samples, this product requires hand-delivery to addresses in Kentucky, Michigan and the less lenient counties of Arkansas. Further, some copies may contain trace amounts of Alec Baldwin spliced with Lady Gaga.) 
Dozens of celebrities were considered for inclusion in the new game, with the following receiving the ultimate honor of their respective careers: musicians Neil Diamond, Jewel and Crystal Gayle; renowned artist Jasper Johns; and action movie star and former big-time wrestler Dwayne "The Rock" Johnson. Singer Pearl Bailey and NBA Hall of Famer Earl "The Pearl" Monroe will share the honor of replacing the white gem in the game (mostly because Oprah Winfrey refused to legally change her first name to "Opal"). Lastly Amber Smith, former Sports Illustrated swimsuit model and first model of the original Wonderbra ad campaign, will thumb-wrestle TV and film actress Amber Tamblyn (of General Hospital and Joan of Arcadia fame) for the seventh and final gem spot.
–
Who's your favourite from the list mentioned above.  Mine's the ROCK !! HE ROCKS and that's the bottom line cos Stone Cold Said So 😉