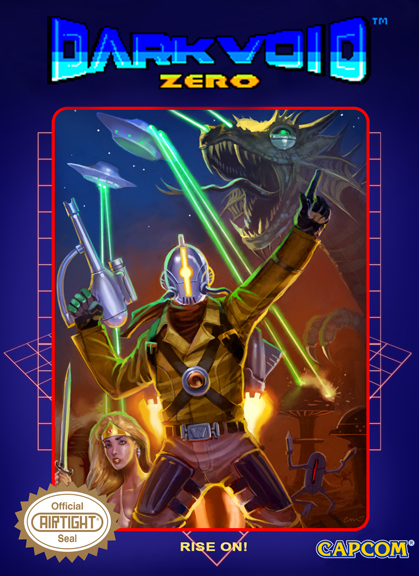 Dark Void may not have been a blockbuster hit in the reviews when it was released in January.  However Dark Void Zero which was an 8-bit spin off of the game, was released for the DS a few months ago, and has received much better reviews and popularity over it's more advanced counterpart.
Originally only planned for release on the DS, Dark Void Zero now has a release date set for being released on the Iphone and the PC.  The date of release for these two versions of the game is April 12th.  The price of Dark Void Zero on the Iphone will cost $2.99, and on the PC will cost $5.
Dark Void Zero is a retro styled game that bears similarities to Metroid with how it is set up and how it is played, and those who love retro games should greatly enjoy this one.
Did anyone pick this up for the DS?  Or will you pick it up now that is coming to the Iphone or PC.  By the way there has been no announcement for the game to arrive on the XBLA or PSN.