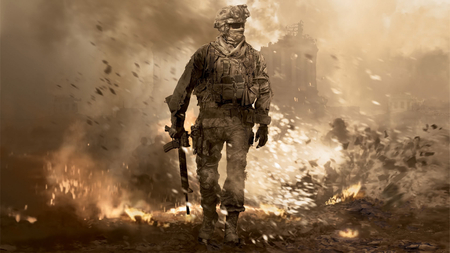 According to an Activision press release:
"Microsoft today confirmed that last week's release of Call of Duty: Modern Warfare 2 Stimulus Package shattered Xbox LIVE® records as more than one million gamers worldwide downloaded the new map pack from Activision and Infinity Ward in the first 24 hours alone, surpassing the 2.5 million mark within the first week."
I'm guessing the record is for fastest selling DLC, either way it broke a record and that's all that matters right? This doesn't surprise me at all; however, after all "Everyone is doing it!" the old guy in the chair said so. It is also worth mentioning that, first day buyers got 7 days of Xbox Live for free, or $0.83. That means Activision gave away $830,000 worth of Xbox Live.  Don't think about the fact that they made 2.5million sales each for $15 which comes out to be $37,500,000.
"For our review on the stimulus package go here."
~~~
There were also a few interesting numbers in the press release, including: "According to Microsoft, Call of Duty: Modern Warfare 2 players have invested more than 1.75 billion hours of gameplay on Xbox LIVE alone since the title's release in November, which is equal to more than 200,000 years of gameplay playing Call of Duty: Modern Warfare 2."
What else could we have done with those 200,000 years?
Create world peace? – nah! war is too much fun.
Solve world hunger? – I'm not hungry, are you?
Find a second planet to live on? – I don't like moving.
Well, that's 200,000 years we won't get back.