Last night Microsoft hosted a Community Event for a selected number of Community sites and fans to get an exclusive look, play and feel for the highly anticipated Alan Wake by Remedy Games on Xbox 360.
(Left : Remedy Community Manager Peter Papadopoulos and Right : Managing Director : Matias Myllyrinne)
Managing Director of Remedy Games: Matias Myllyrinnewas there to run us through a few levels of the game and explain the gameplay mechanics and story of Alan Wake.  From what we saw last night the wait for Alan Wake has been well worth it.  Graphically the game looks absolutely amazing, the attention to detail is outstanding.  The story feels like it has a purpose and is very solid, Alan also has a support staff of NPC's that help him through the game at certain parts with combat but also provide great storytelling and dialog conversations which breathes even more life into the game. 
Most importantly the game-play is outstanding.  Anyone who's played Max Payne will feel right at home.  Using their proprietary Remedy Engine called "ALAN WAKE", the movement and feel when controling Alan in combat is excellent, aiming your torch and using your selected weapon of choice to take down your enemies soon becomes second nature as the control system is amazingly easy to master.   This is perfect as it makes playing through the game even more enjoyable.  Unfortunately there is no Bullet-time  but there are some special slow-mo moments that happen when you blow up your emenies with flares and other cool weapons, hard to explain in writing but trust me its a pleasure to see 🙂
MasterAbbott was able to get an interview with Matias and ask him some questions about Remedy Games as well as Alan Wake.  Check it out below :
(Special thanks to Matias for taking the time answer in answering these questions for the Capsules Computers Community)
As Alan Wake won't be available till 20th of May in Australia.  No pictures of Gameplay or videoing of the game was allowed on the night.  But we managed to get a great group photo right at the end before everyone went home.  He's a before and after shot 😉
Before :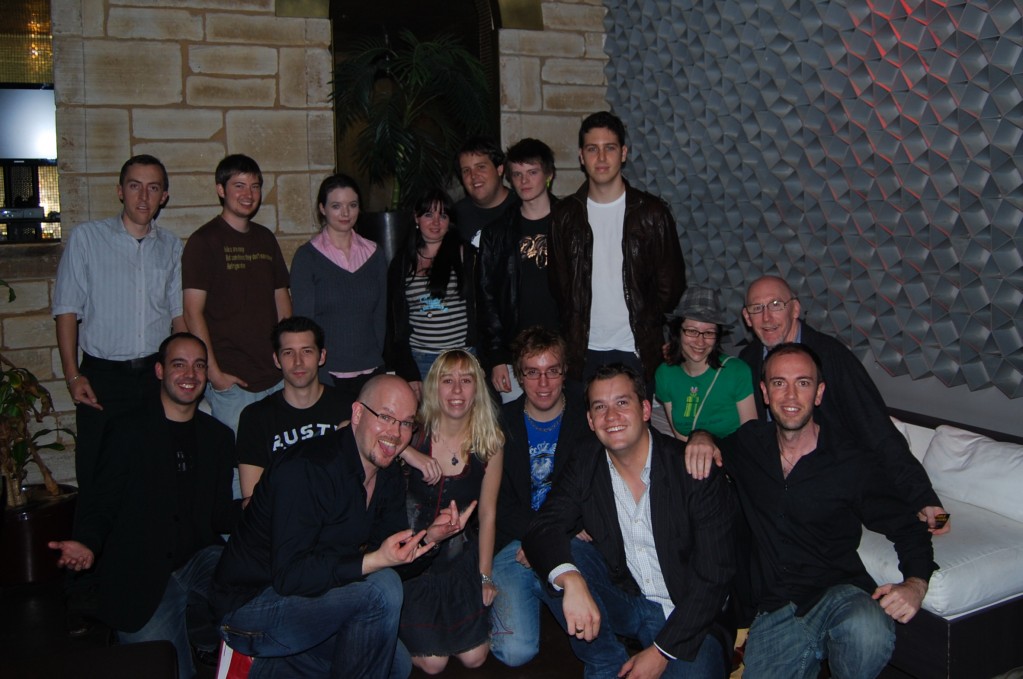 After :
(MasterAbbott – Phil,  Peter & Matias)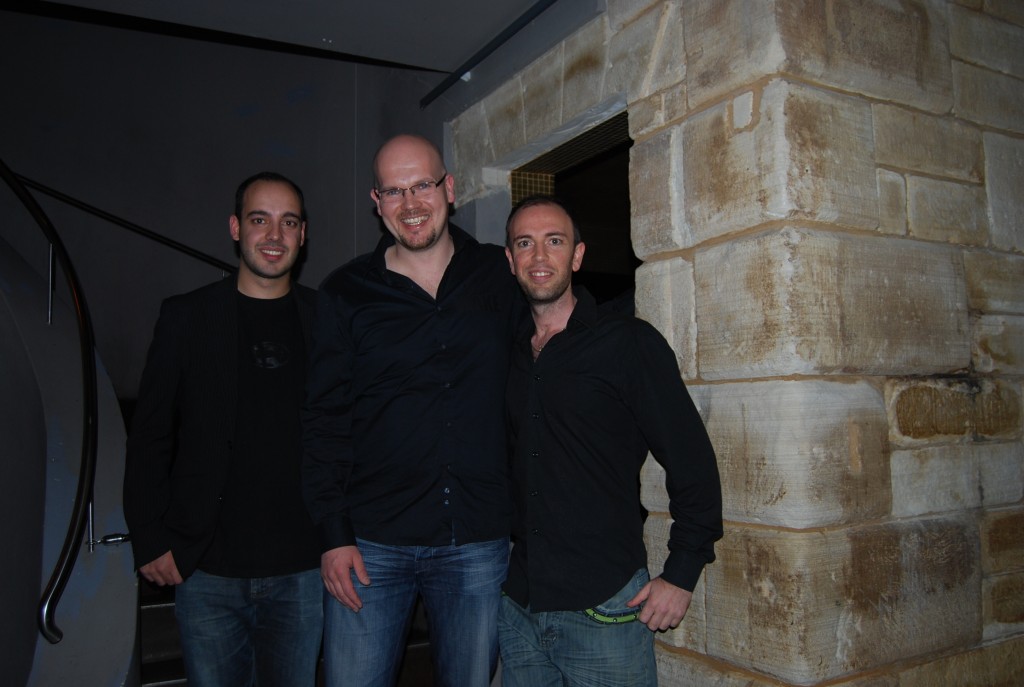 Special thanks to all the fine people at Microsoft Australia and also Remedy Games for organizing such a great and very successful community night !!