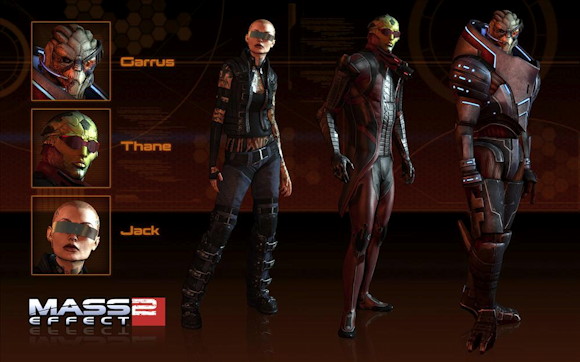 2 DLC is coming to Mass Effect 2 on March 23rd.
The picture above shows the new costumes that come with the 'Alternate Appearance Pack' DLC. This DLC will cost you about $2 on the XBox 360 and PC.
The second DLC is coming to your guys for free from the games Cerberus Network. The 'Firewalker' will enable you to drive the Hammerhead hover tank, the pack also includes five missions that utilize the new vehicle. I'd suggest to everyone who gave up on getting the Cerberus Network working, to get cracking and try again.