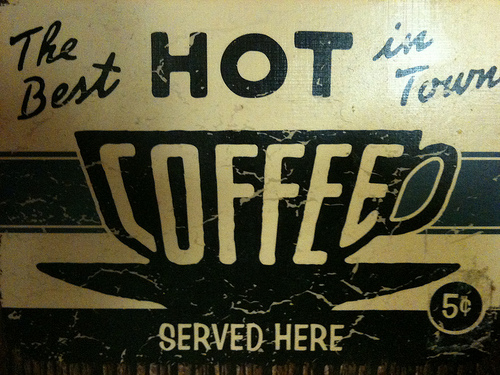 Remember about a year after Grand Theft Auto: San Andreas came out, there was talk about the hot coffee mod, and finally it was proven to truly exist? Then remember how there were many class action lawsuits placed against Take-Two Interactive because of this hidden sex mini-game? Well if you were one of the many people who filed a benefit claim against Take-Two before the deadline two years ago on May 16th, 2008, you will be receiving a little stimulus to your gaming budget in the mail.
Depending on the amount of detail you provided in your response to Take-Two Interactive, you will be receiving anywhere from $35 to $5 in the mail respectively. Those who will be receiving $35 were those that still had their receipt for the game, and sent it in as proof. While those at the $5 range had to literally prove nothing to anyone, and just say that they had the game.
The official letter from Take-Two Interactive is quoted below:
Dear Eligible Claimant:

Although the court hearing this action decided not to certify a settlement class, Take-Two Interactive Software, Inc. will voluntarily fulfill all properly-submitted claims.

By depositing the attached check, you will release any and all claims, of any nature whatsoever, including unknown claims, arising out of your purchase or use of the Grand Theft Auto: San Andreas video game, against the Defendants, their officers, employees and representatives, and all persons or entities that designed, manufactured, supplied, advertised and marketed Grand Theft Auto: San Andreas. You also will be deemed to have waived any and all rights that you have under any law or regulation that would otherwise limit the effect of this release to claims actually known or suspected to exist at the time of execution of this Settlement Agreement, including, but not limited to, the provisions of Section 1542 of the California Civil Code, to the extent deemed applicable, which provides as follows:

1542. "GENERAL RELEASE-CLAIMS EXTINGUISHED. A GENERAL RELEASE DOES NOT EXTEND TO CLAIMS WHICH THE CREDITOR DOES NOT KNOW OR SUSPECT TO EXIST IN HIS FAVOR AT THE TIME OF EXECUTING THE RELEASE, WHICH IF KNOWN BY HIM MUST HAVE MATERIALLY AFFECTED HIS SETTLEMENT WITH THE DEBTOR."

Sincerely,
GTA: San Andreas 1st Edition Settlement Administrator
For those who don't remember, San Andreas originally was rated MA and was fine for retail release at all stores, however after this modification was found out on a modded PC version of the game, the ESRB re-evaluated the game and rated it "AO" meaning Adults Only, effectively removing it from all retail stores.
If you were to have sent your original game into Take-Two, instead of just a receipt, they will return a fixed version of the game with the new AO labeling and the removal of the hot coffee data from the game itself.
So even though it's taken a long time, a lot of people who might have even forgotten that they sent anything into Take-Two Interactive, will be receiving checks in the mail for free money that they didn't even know was coming? Did anyone here mail in their case? I sent in the receipt for my game, and hope to be seeing the check arrive any day now. Ironic that those who sent their receipts, will be receiving money, as well as keeping the original game. While those that sent their game in, will only be receiving a fixed version.