This week we have chosen 5 lucky winners!! These winners have REGISTERED as members on Capsule Computers, RT'd our articles on twitter, they have commented on the articles on the site and have taken a genuine interest in being an active member of the Capsule Computers Community which is now starting to grow bigger and bigger each day!! So be active to increase your odds at winning.
Here are the lucky 5 winners !! In order :
1st : 

pjwification
2nd : 

frankcastle66
3rd : 

Andrenekoi
4th : 

PlayingMantis
5th : 

Skull_X_Man
If you are one of these lucky winners you will be receiving an email shortly (within 24hours) to let you know what you have won
–
The PRIZES
1st place : Xbox Live Arcade Game
2nd place : $5 Amazon Voucher
3rd Place : Steam PC Game
4th Place : Xbox 360 Indie Game
5th Place : Something cool 😉
That's this weeks Community Competition out of the way.  Next week is a brand new week for everyone!
–
FINALLY !! At the end of this month (MARCH) we will be introducing a new monthly competition called :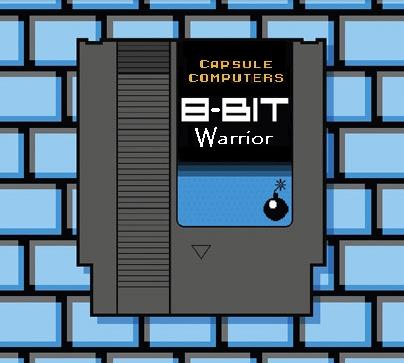 Capsule Computers 8bit Warrior Award
This will go to the most active member of the Capsule Computers Community for the month.  Someone that has

REGISTERED

as a member and is also following Capsule Computers on

FACEBOOK

, RT's our twitters, Comments on our articles, posts in the forums, contributes by writing community reviews on games etc.  That lucky person will a FULL RETAIL GAME !!! on either XBOX, PLAYSTATION, NINTENDO WII or PC (game will be chosen by Capsule Computers randomly)
Well  thats it for now !! Congrats to all the lucky winners above and make sure you all continue to keep as active as possible on Capsules Computers