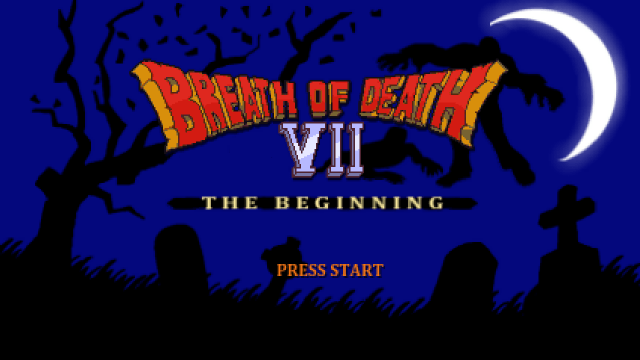 Quite an interesting game has been under development by Zeboyd Games and is set to be released in April 2010. The game is called Breath of Death VII: The Beginning. The game has the appearance of an old school RPG, such as Breath of Fire or Final Fantasy.
The game will include a variety of features recently announced by Zeboyd Games themselves:
Join Dem the Skeleton Knight, Sara the Ghost Historian, Lita the Vampire Techie, and Erik the Zombie Prince as they explore a world filled with the undead, searching for the secrets of the past. Game features include:

* Fast turn-based combat!
* Retro visuals reminiscent of the best of 8-bit & 16-bit RPGs displayed in glorious 720p!
* World map filled with several dungeons & locations to explore!
* Deep yet easy to understand branching LV-Up system
* Special multi-character techniques & a combo count system add strategic depth to combat!
Breath of Death VII will only cost 80 MS points, or $1. The game is quite interesting looking and looks to include many tributes to other video games. One such reference is to the shop owner in the video below, sounding like the merchant from RE4. Personally it looks very interesting, especially for only $1 this game may be very hard to simply pass up, especially for RPG fans such as myself.
Who else likes the look of Breath Of Death VII ?