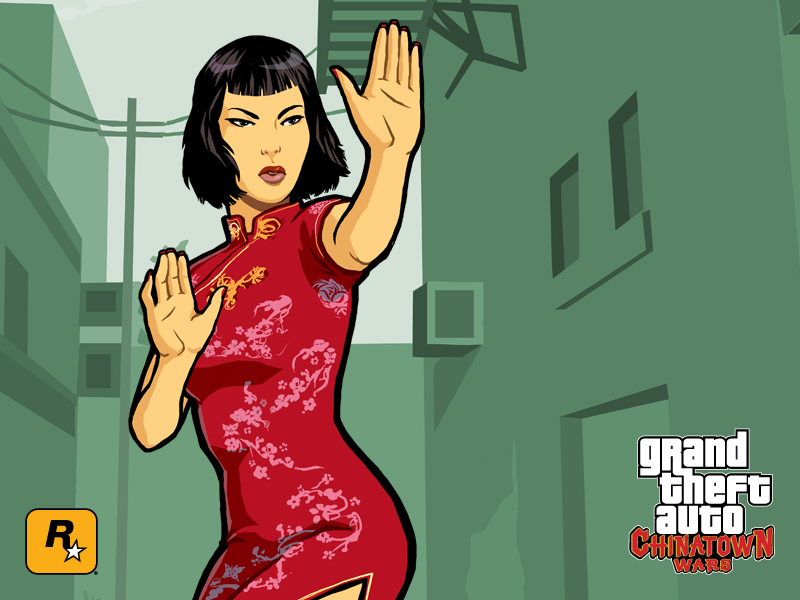 Rockstar released a fresh new range of official wallpapers, avatars and buddy icons featuring new artwork created in honor of the recent iPhone / iPod touch release of Grand Theft Auto: Chinatown Wars.  These new illustrations include Ling in her kung-fu stance, and Huang Lee with the sniper rifle slung over his shoulder, ready for action.
Available in all the standard sizes for desktops, mobile devices, Twitter backgrounds and more – at the DOWNLOADS section of the Rockstar Games site and at the Grand Theft Auto: Chinatown Wars official site.
Some of these images are fantastic.  Make sure you check out the rest as well from all of Rockstar fantastic games !!
–