As we just shared with you Left 4 Dead 8-Bit de-make. Why not go all the way and share out some other amazing old school style de-make games. Here they all are : Description and download links. Remember all these games are playable on PC only and are FREE. So help yourselves.
MEGA MAN ROCKS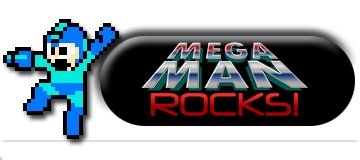 Another title de-make by Eric Ruth.  Details, screenshots, video and Download link below
Mega Man Rocks! is a project dedicated to the hard working people at Capcom of Japan who have brought us one of the most memorable game characters of all time.  From beginning to end, this project was made in a style that reflects and respects the designs of the original 8-bit Mega Man series while still bringing a few new features to the table.  Programmed in the span of 3 months, Mega Man Rocks! is a title that retro game enthusiasts will be able to understand and enjoy in a "true gamer" kind of way.
–
HALO ZERO

The epic battle between Master Chief with the Covenant has expanded to the 2D universe with Halo Zero. All you hardcore Halo fans finished with all the ODST achievements can scroll across the screen in a Warthog
This is a freeware 2D game based on the beloved Halo series. Created by Dobermann, this game gives plenty of old-fashioned fun with your favorite character, Master Chief.
–
METROID PRIME 2D

Metroid Prime was one of the best games on the GameCube and the first time Samus was in 3D. This demake has the bounty hunter returning to a 2D version of Planet Tallon IV to fight the Space Pirates again
Metroid Prime 2D is an unofficial Metroid fan game developed by a group of enthusiasts, originally led by Kellan "MetroidHandler" Stover. The concept of the game is to take all elements of Metroid Prime and do them in the traditional 2D way.
–
Let us know what you think of these fantastic 2D FREEware titles 🙂