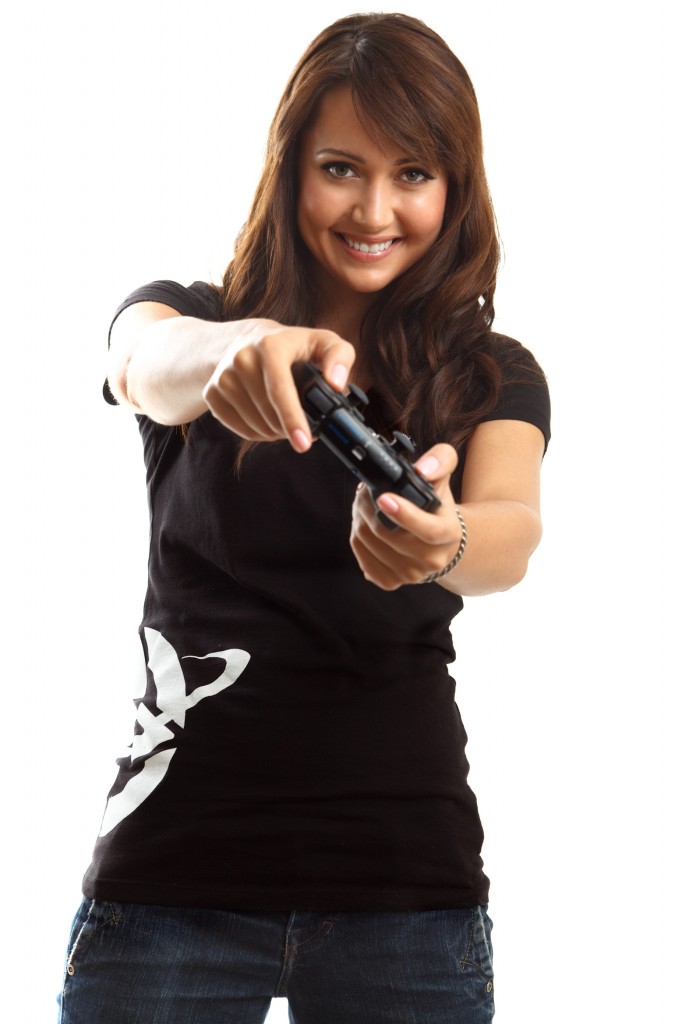 G'day everyone MasterAbbott is back with another fantastic interview.  He recently sat down with Jessica Chobot of IGN.COM Entertainment & Fuel TV.  
Jessica has two weekly shows at IGN: IGN Strategize and The Daily Fix, and also appears on Microsoft Xbox 360's Inside Xbox.  Jessica also has a blog over at IGN,  a youtube page, a modlife page a FACEBOOK Fan site AND is on TWITTER !!.  She's a busy little BEE !! 🙂 Check out all the links below : 
http://blogs.ign.com/Jess-IGN/
http://www.youtube.com/user/Chobotenator
http://modlife.com/Jessicachobot
http://www.facebook.com/#/pages/San-Francisco-CA/The-M-Effin-OFFICIAL-Jessica-The-Baroness-Chobot-Fan-Page/198173069517?ref=ts
http://www.twitter.com/@Jessica__Chobot 
Jessica has been kind enough to take time from her really busy schedule to answer all these questions (25 in total) YES 25 of them !! So sit back grab some popcorn put your feet up, and read away 🙂 
Question 1 : Jessica could you start off by giving us a a brief history and rundown of your career in the video game industry and how you have made it to where you are today. 
Currently I work for IGN.com Entertainment and FuelTV as an on-camera host and staff writer. I've got two weekly shows at IGN: IGN Strategize and The Daily Fix. Over at FUELTV I cover gaming news and updates (called GameBreaks) on The Daily Habit. 
I got involved in the videogame industry through a combination of luck, hard work and incredible timing! 
Question 2 : How did you get your big break at IGN, explain to everyone what Jessica Chobot was doing before joining IGN, and how you got to where you are today. 
I was going to school for my second degree, a teaching certification in Art Education (I was looking to work my way into teaching Art History at a college level).  I was also working as a secretary at a real estate company, as a model and as an employee over at EB Games. 
Question 3 : What do you do over at IGN ?  Walk us through a day in the office.  On a busy and also a quiet day. 
Every day is a busy day.  I shoot The Daily Fix every morning and IGN Strategizes on Tues or Wend. After that, I usually go through work emails, plan our trips, register for shows, have various meetings I'm required to attend, update the social sites (both personal and IGN) to let people know what we're up to and when things are available. 
Question 4 : What are some of the highlights of working at IGN ?  
Getting a behind the scenes look into the entertainment and videogames industry has been incredibly interesting and rewarding. Also, although rough, the travel and being able to explore other places makes it a fabulous job! 
Question 5 : What have been your biggest challenges working IGN ? 
Patience. IGN has grown a LOT since I came on board 3 ½ years ago and keeps pushing the boundaries. It takes a lot of time and hard work and often I get frustrated by how much time it takes to cross the finish line on certain projects. Overall though, things have been progressive. 
Question 6 : Do you have a Xbox Live Gamertag  ?  What is it ? 
Yes. Sorry, it's a secret. I only play online with friends and co-workers. 
Question 7 : What is your favourite Xbox 360 retail and arcade title ? 
Right now I would say my fave 360 titles are: Dragon Age: Origins, Mass Effect 1 &2, Left 4 Dead and Portal. I don't play a ton of arcade titles…although I do find myself getting sucked into Peggle quite a bit.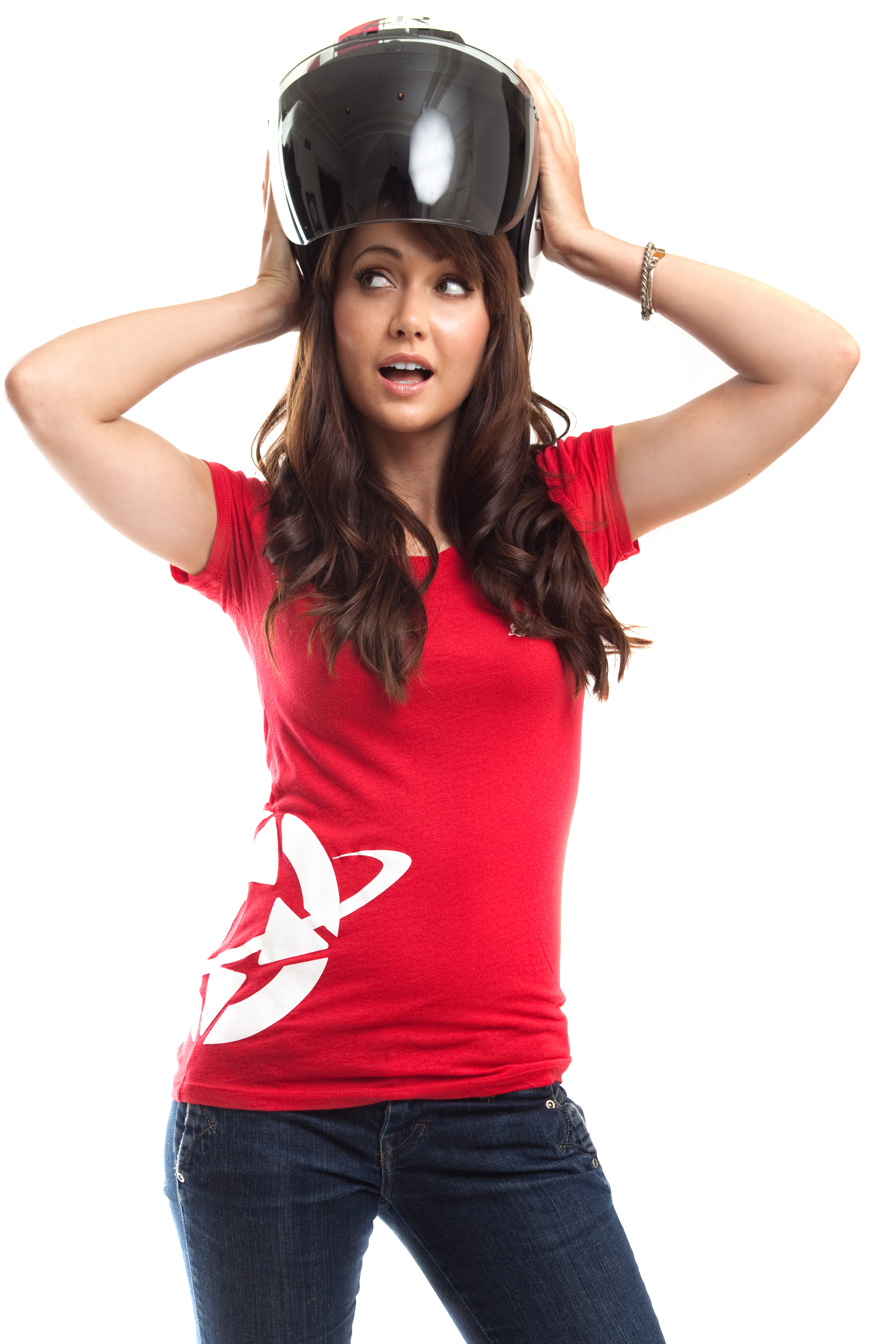 Question 8 : What is your favourite game title of all time on any console ? 
Legend of Zelda: Ocarina of Time on the N64. 
Question 9 : Who do you consider to be the most influential people / person in your life and why ? 
Hmmm…I don't really have any one individual that I would say 'shaped' me in any way. I've got some idols (Siouxsie Sioux, Marlene Dietrich, Lynda Carter) but that was more admiration than anything else. I've pretty much always followed the beat of my own drum. 
Question 10: What's the most memorable moment you've had working at IGN and the also the worst ? 
The worst was being kidnapped in Japan while covering TGS a few years back. The best? Honestly, just all the travel. I always dreamed of going to different and exotic places when I was younger and I've managed to go almost everywhere I've wanted. My two favourite trips have been Japan  and Iceland (although technically that wasn't with IGN, that was with White Wolf). 
–
MORE INFO ON JAPAN ADDED by JESSICA :
So- Japan…it wasn't a full-fledged kidnapping (wasn't tossed into a car or anything) and the story is quite long. Lets just say I got off at the wrong station on the way to TGS. Some Japanese guy acted like he would help me and took my ticket and was pretending to walk me in the right direction but actually was walking me twoards an abandoned alleyway and field. Then tried to take my shirt off after pouring water/tea on me (had it in his thermos). I decked him, ran away and jumped into a cab I saw lined up at a random stop. Drove back to TGS just in time for them to close it down for the day.
Question 11: What does  Jessica get up to when she's not working ?  What are your hobbies ? What do you do in your free time ? 
My hobbies are my job. I play games when I'm not at work. Right now I'm wrapping up Mass Effect 2. If it's not games then it's dinner & drinks w/ a few friends. 
Question 12: What is your favourite holiday destination and why ? 
 Japan. Japan is my favourite destination for ALL things. Specifically, Kyoto. I find the balance between tradition and pop culture in Japan to be absolutely fascinating! Then there's the aesthetic way in which they've built their culture and society. Such a unique approach to life – I can't get enough of it! 
Question 13: What's the worst job you've ever had ? 
The real estate secretarial job was VERY, very bad. Dealing with the agents that worked there…UGH, I don't know how I survived that ungrateful, overbearing egoism and self-righteousness. 
Question 14: What's your favourite movie, album and tv show of all time ? 
Movie: Somewhere in Time & Crouching Tiger Hidden Dragon
Album: Siouxsie and the Banshee's Peep Show.
TV show: Wonder Woman, X-Files, He-Man and I'm currently hooked on True Blood.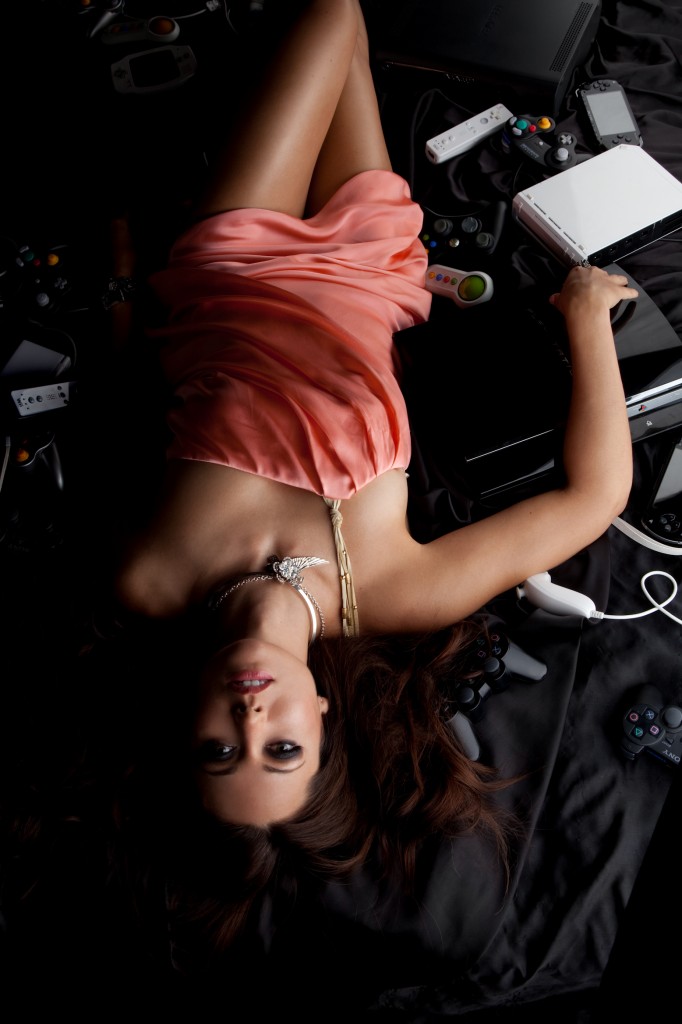 Question 15: Ok your stranded on a deserted island.  You can only bring 4 things with you… What would they be. 
A DS and some sort of DS solar charger , games and toilet paper. 
Question 16: Rockband or Guitar Hero ? 
RockBand  
Question 17 :  If they made a movie about your life, who should play you ? 
Lord. I have NO idea. Someone with a sense of humour and a sassy mouth would be required though. 
Question 18 :  What super Powers would you like to have and why ? 
I'd shoot for the Dr. Xavier telepath power.  Wielding people to my will is something I find very appealing. 
Question 19 : If you could trade places with anyone for one day, who would it be ? 
No one. At least, no one alive now. Maybe a young Marlene Dietrich. 
Question 20 :  If you could be any video game character, who would it be and why ? 
The witch Edea from Final Fantasy VIII. I found her cool, cunning demeanour and exterior to be one of the most attractive female constructs I've seen in a videogame in a long time.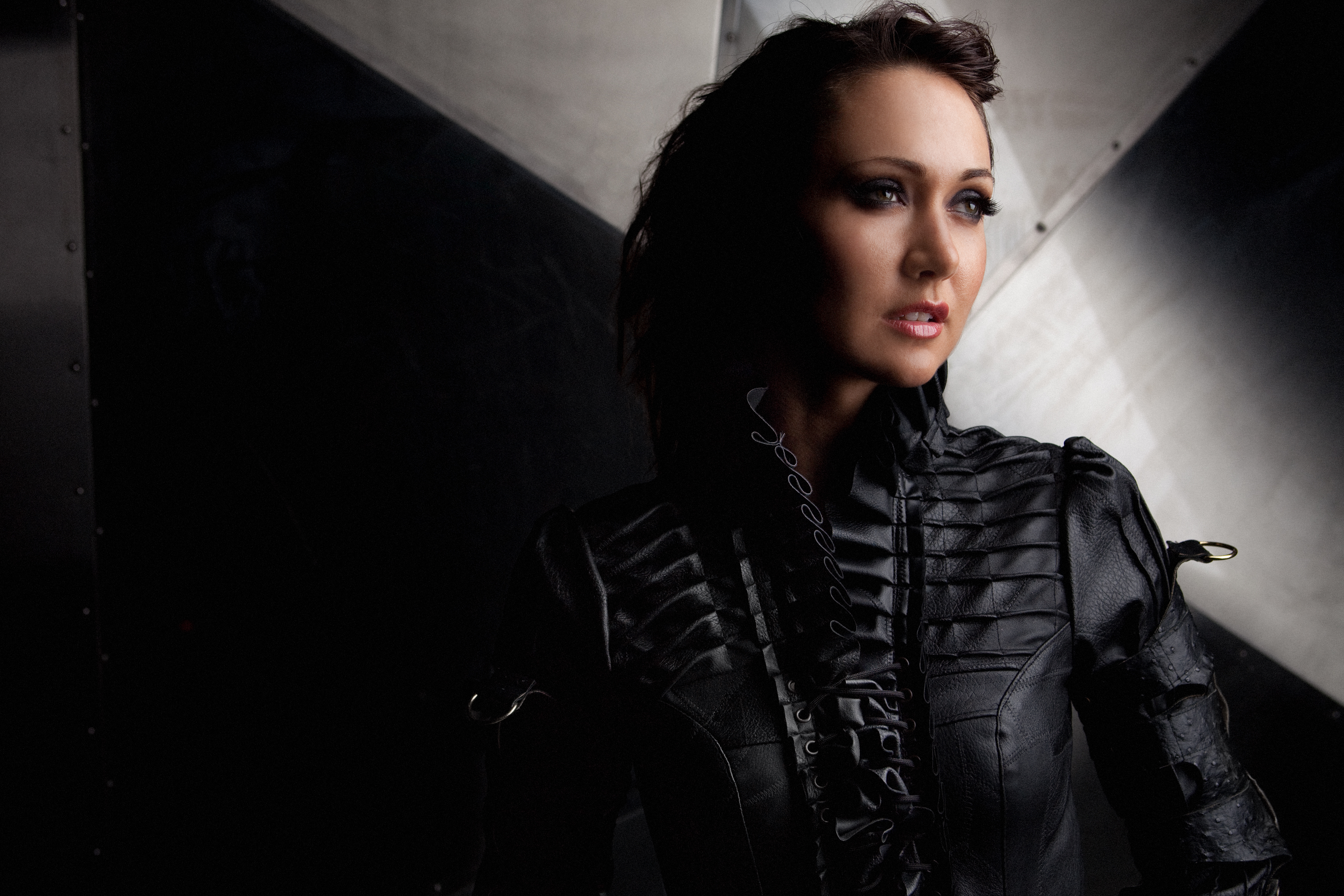 Question 21 : What's the best and also the worst food you've ever eaten ? 
Best food: Miso chashu ramen at a random ramen stand in the alleyways of Kyoto.
Worst: pickled baby squid (whole) at a Japanese restaurant I went to with Tecmo.
Question 22 :  What's the first video game you  ever played ? Give us DETAILS 😉 
It's been a LONG time but I remember loving River Raid, Frogger and Pitfall for the Atari 2600. I was also a huge fan on Chivalry on the Apple II. I can't really get into details on them since they are so simplistic by today's standards but I remember dedicating hours of time to them. 
Question 23 :  What's the worse video game you have ever played and also had to talk about ? 
I hate Battletoads. I found the game gross and disturbing. Mostly because I hate anthropomorphic animals. 
Question 24 :  What do you predict will be the "Next BIG thing" in the gaming industry ? 
 Apparently 3D. There's a HUGE push for it. If anything is going to succeed in 3D I think it'll be home gaming versus home entertainment ala: movies. Something about sitting down with those stupid glasses on seems to work more with videogames then with watching a flick. Maybe it's because we (as gamers) are already used to wearing goofy stuff (headsets, Wii-mote attachments, ect..) while playing. 
Question 25 :  What do you think you will be doing in 10 YEARS time ? 
Hopefully, living in Asia and working on my own games. 
–  
Well there ya have it.  Once again Capsule Computers would like to thank Jessica for all her informative, interesting and funny answers.  Possibly one of the best interviews we've had so far.    Also Don't forget to check out all things Jessica Chobot.  Here are the links again below :
http://blogs.ign.com/Jess-IGN/
http://www.youtube.com/user/Chobotenator
http://modlife.com/Jessicachobot
http://www.facebook.com/#/pages/San-Francisco-CA/The-M-Effin-OFFICIAL-Jessica-The-Baroness-Chobot-Fan-Page/198173069517?ref=ts
http://www.twitter.com/@Jessica__Chobot
–
Let us know what you thought of this interview.  Leave a comment below
–
Some of these fantastic questions in this interview have been referenced from Trixie360's Gamer Spotlight questions.  Special Thanks goes to Trixie360.