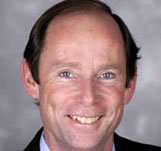 Capcom announced this morning the sudden passing of their Chief Operating Officer (COO) Mark Beaumont, suffering a heart attack.  Mark Beaumont began working at Capcom in 2005,  and quickly made his from senior vice president, executive vice president, and was then promoted to Chief Operating Officer 2008.  Mark had an amazing portforlio and worked at a variey of  gaming companies, including Midway, Warner Interactive, Activision, Data East, Mindscape, Psygnosis, and Atari.  Capsule Computers would like to send our thoughts & prays to Mark's family and friends during this time of sadness.
Capcom also posted this note over at Capcom-Unity have a read :
"We're all still recovering here at Capcom, and his loss has left us with a deep sadness," the entry read. "Our hearts go out to his family and loved ones. We will remember him for his humor, passion and commitment to Capcom and our industry. He was a great leader and visionary and his spirit will carry on in everything we do. Please join us in our memory of Mark."
–
Leave a message below and we will make sure they are passed over to the Capcom team.