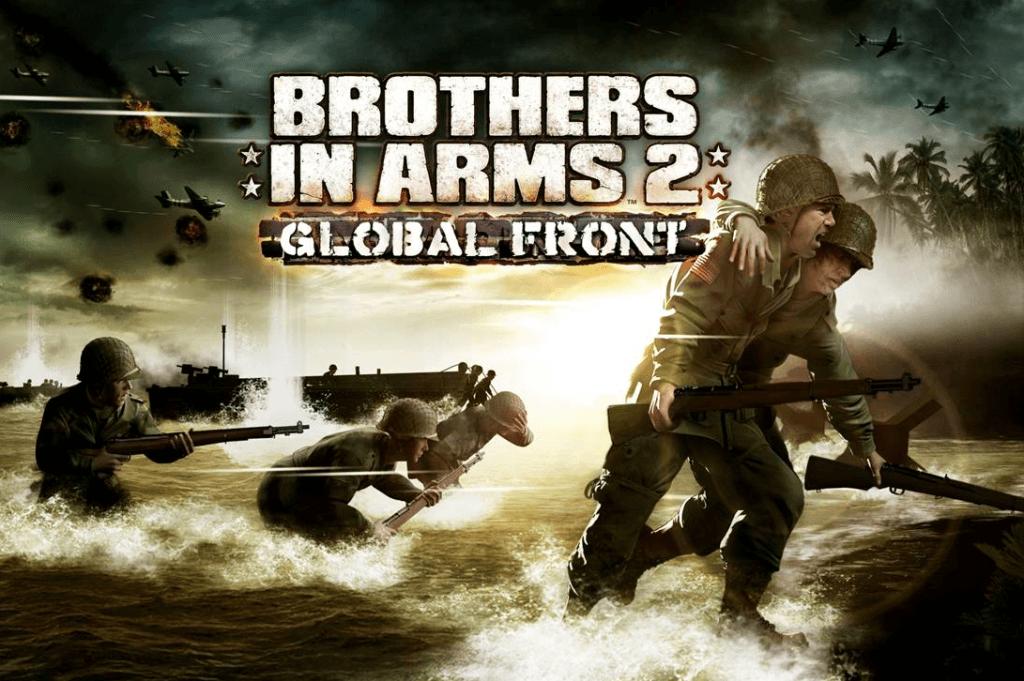 Available on the AppStore for $9.99 :
Gameloft are back with another fantastic title for the iPhone/iPod Touch : The highly acclaimed Brothers in Arms series returns for its most compelling battle yet amidst the fires of WWII. Play the solo Story mode or battle in multiplayer conflicts across 5 locations in Africa, Europe and the Pacific. Each environment and character is beautifully rendered in realistic 3D, making the action more lifelike as you dive and duck from cover to cover and assault the enemy. Pick up weapons or jump inside a tank, vehicle and even a glider as you press your way through enemy lines.
– Battle across 5 locations: Pacific, Normandy, North Africa, Germany, Sicily.
– Challenge up to 5 friends on five multiplayer maps.
– Pilot 3 vehicles including the tank, off-road vehicle or glider, or gun down enemies from the vehicle or tank turret
– A wide range of realistic weapons: machine guns, bazookas, sniper rifles, flamethrowers and more.
– Compelling cinematic moments with more interaction between you and your squad members
– Stunning graphics and authentic settings inspired by real life battlefields from WWII.
Check out the game trailer below :
httpv://www.youtube.com/watch?v=kxRyMeFcZEw
–
What do you guys think of this one ?  Comments Suggestions …