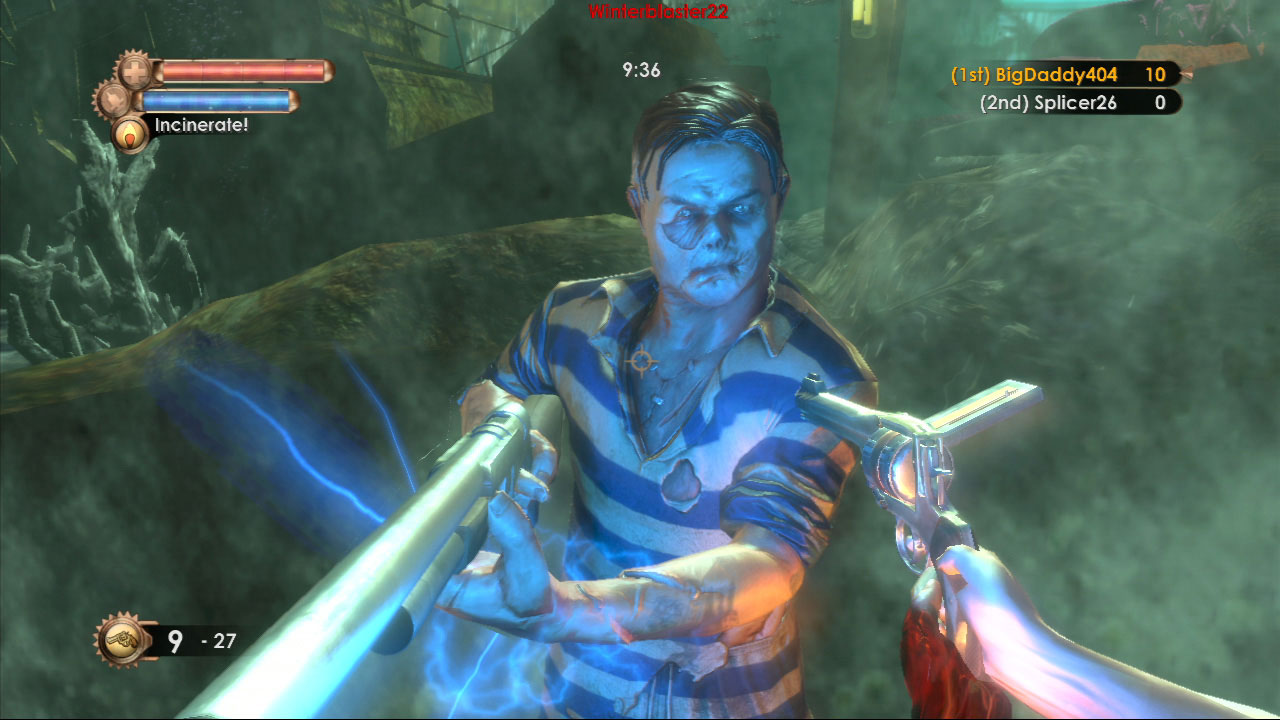 2k Games announed today that the "Sinclair Solutions TEST Pack" will be the first of many DLC planned for Bioshock 2 
The DLC pack will expand on Bioshock 2's multiplayer with the following extras.
Rank Increase to level 50 with Rank Rewards
New playable characters Louie McGraff and Oscar Calraca
20 new trials
A third weapon upgrade for each weapon
Five additional masks Soome are only available after a you reach rank 41 or higher.
The DLC will be making its way to all platforms : XBOX, Playstaion 3 and PC in March.  Xbox owners expect to pay 400 MS points for it PC & Playstation 3 peeps your looking at $5.
I personally think that 2k Games should be looking into fixing the online issues/bugs rather than release DLC's but lets hope the fixes are next on the list 🙂
Your thoughts, ideas and opinions on this one please 🙂
–