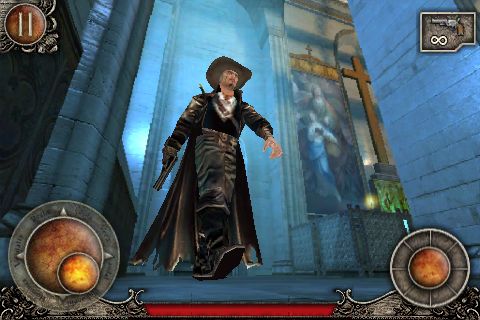 News from From Chillingo's graveyard 😉
Vampire Origins is getting closer to hitting the App Store. With and we have some more exclusive screenshots & gameplay video below
Vampire Origins is a hot new 3D shooter, an isometric adventure title coming to the iPhone and iPod Touch.
The game pits Dracula's arch-rival Van Helsing against legions of underworld creatures. If you fancy Gothic adventures paired with intense fighting, Vampire Origins will boil the blood in your veins.
If you've ever played Diablo, you'll feel right at home with Vampire Origins. A simple battle system ditches complex inventory and weaponry in favor of a point-and-click approach of attacking creatures by tapping them. It may sound boring on paper, but the fast-paced action balances things out. Fast, very agile enemies leave you little time to ponder your next move or marvel Gothic architecture. Although Vampire Origins is an adventure, with some puzzles and lots of exploration, action and killing enemies come before everything else.
We also have a link to the video gameplay here :
Vampire Origins Gameplay Video
–
Screenshots
[Gallery=16]