This is quite a pretty good deal the Steam Store have going on at the moment.  The image below pretty much sums it all up but let me give you all a quick rundown.
Buy Bioshock 2 save 10% on it and get the original Bioshock for FREE.  Total price you will pay will be : $71.99 USD for 2 amazing games.
Click on the image below to be take over to the Steam Store check out more details.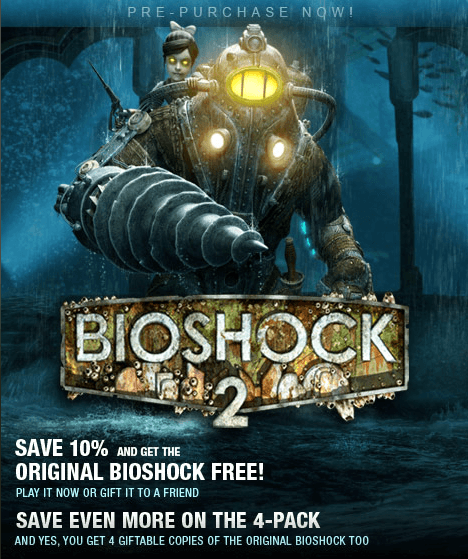 –