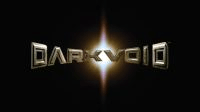 –
With the launch of Capcom's sci-fi shooter, Dark Void, right around the corner, Capcom is giving gamers a chance to experience the void for themselves this week with a downloadable demo coming to Xbox Live and PlayStation Network.
The Dark Void demo will be available for download from Xbox Live on Wednesday January 6th and PlayStation Network on Thursday January 7th
The demo will give gamers a chance to strap on their jet pack for the first time and explore the mysterious and miraculous world of Dark Void through a combination of thrilling aerial dog-fighting, unique vertical cover action and on-foot combat.
Dark Void is scheduled for release across European territories on Friday January 22nd and will be available for the PS3, Xbox 360 and PC.