Rockstar Games Announces Grand Theft Auto: Chinatown Wars
Now Available on App Store for iPhone™ and iPod® touch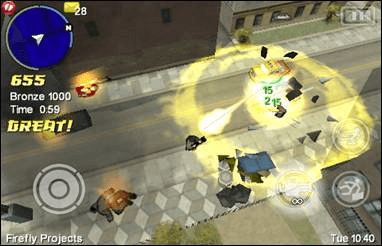 BUY GRAND THEFT AUTO : CHINATOWN WARS NOW FROM ITUNES : 
Best iPhone apps at AppStoreHQ  
Rockstar Games, a publishing label of Take-Two Interactive Software, Inc. (NASDAQ: TTWO), is proud to announce that Grand Theft Auto: Chinatown Wars is now available from the App Store. Developed by Rockstar's preeminent handheld studio, Rockstar Leeds, and based on the most critically acclaimed handheld title of the generation, the app infuses the award-winning gameplay of Chinatown Wars with fresh blood to create the definitive hardcore action game for iPhone™ and iPod® touch.
"We're thrilled to finally unleash Grand Theft Auto on the App Store," said Sam Houser, Founder of Rockstar Games. "Fans of the franchise have clamored for Chinatown Wars on the iPhone and iPod touch, and we're very happy to make good on our promise and deliver such an action-packed experience on these exciting platforms.
" The Grand Theft Auto: Chinatown Wars App packs a range of new features developed for the revolutionary iPhone and iPod touch, including Independence Radio, the brand-new station allowing players to create custom iTunes® playlists; enhanced presentation with higher 480 x 320 resolution graphics; intuitive Multi Touch user interface controls; adjusted difficulty levels, and more.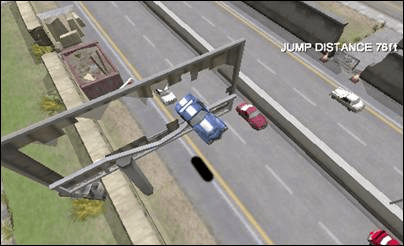 As the highest-rated handheld title of this generation, Chinatown Wars has garnered top praise from critics everywhere. It received the prestigious Editor's Choice award from the likes of GameSpot and IGN who hailed it as "outstanding." Entertainment site UGO.com concluded that Chinatown Wars is "the best portable Grand Theft Auto yet."
Grand Theft Auto: Chinatown Wars is available for AUD$12.99 from the App Store on iPhone and iPod touch or at www.itunes.com/appstore. For more information, log onto www.rockstargames.com/chinatownwars.
BUY GRAND THEFT AUTO : CHINATOWN WARS NOW FROM ITUNES : CLICK HERE
Best iPhone apps at AppStoreHQ
–