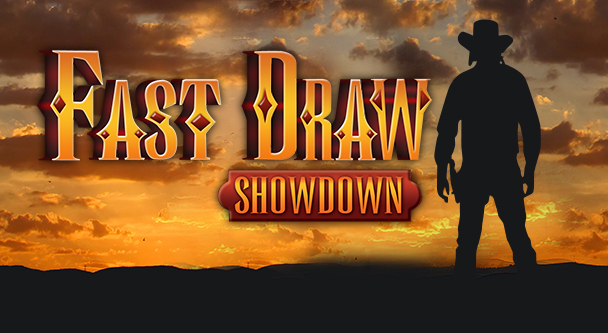 –
Digital Leisure the creators of Dragon's Lair have some gun slinging cowboy action coming your way with the recently released WiiWare title Fast Draw Showdown.  Check out the description and trailer below.
It's time for some real fast draw action!
When it comes to fast draw there're only two types of people: the quick…and the dead! Now you have the chance to find out where you stand, or lie, as the case may be. You'll go up against the best quick draws in the business, including one of the world's fastest, Wes Flowers.
Unholster your Wii Remote and show'em who the fastest draw really is, in this live action shooter! You can even take on a friend in multiplayer modes, and see which of you has the quickest draw.
You'll need some serious speed and awesome accuracy to take on these gunslingers…so get ready for some real fast draw action!
Grab your copy from the Wii Store today :  Click on the Link Below
 –
Trailer

–
Screenshots