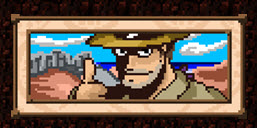 MasterAbbott from Capsule Computers sat down with the creator of the very popular Hook Champ for the Apple iPhone.  Manager of RocketCat Games Kepa Auwae, to discuss RocketCat Games studios, what they do and their game titles currently available at the moment.  This is a great interview Kepa goes into some fine detail with many of his answers.  We even find out that Capcom's Bionic Commando was partially inspirational in creating Hook Champ !!
You love swinging .. then Check out Hook Champ 🙂 but first … Enjoy the interview
–
Capsule Computers Question 1 – Tell us a little bit about RocketCat Games.  How were they created, when was it first established, and how many employees does it have today.
Kepa : 1. Rocketcat Games is just me and a couple friends.  We decided we wanted to make some games one day this year, and started working on them in our spare time.  We're currently making the second update for our last game, Hook Champ, still in our spare time.
Capsule Computers Question 2 – What do you believe have been your greatest challenges designing games for the mobile phone market ? Especially games for the iPhone/iTouch.
Kepa : 2. Our greatest challenges are mostly just related to making games in what spare time we have.  Otherwise, the iPhone platform is pretty open to new developers.
Capsule Computers Question 3 – How many other games have RocketCat Games developed on the iPhone and other platforms.
Kepa : 3. This is our first real game.  We have done a couple of very simple games before this one.  For example, I made some Klik N Play games when I was 12 years old that were pretty good.
Capsule Computers Question 4 – For people that don't know anything about, Hook Champ.  How would you describe the game to them and the meaning behind the games name.
Kepa : 4. Hook Champ is a game about using your grappling hook to swing through haunted ruins at high speeds.  It's also about using loot you find in levels to buy character upgrades and fancy hats.  Finally, it's about beating the high scores on each level of your friends.
Capsule Computers Question 5 – What extra features/modes/ etc did you add to make Hook Champ stand out in the crowd of other action/platform style games that are out in the market at the moment.
Kepa : 5. Hook Champ is the only game out right now, any genre, that has Ghost Races and Ghost Race Challenges, as far as I can tell.  It has a stunningly complete OpenFeint implementation.  Also, it's an actual, full-featured game, which is in the minority on the App Store.
Capsule Computers Question 6 – How long was the development cycle for Hook Champ.  Could you briefly explain the start to finish phases: storyboading, concept art etc
Kepa : 6. 4 months or so?  This is from working on it over the weekends only, though, and not every weekend.  We basically designed the game on paper and then made it, with little prototyping.  Once in beta, we then did a lot of tweaks to the gameplay; it used to be a much harder game.
Capsule Computers Question 7 – What engine / technology is used in getting Hook Champ up and running on the iPhone, how many developers / programmers were involved in creating Hook Champion.
Kepa : 7. 1 programmer, who made our own engine for it.  It's known as the B*U*T*T*Z engine.  Yes, that does stand for something.
Capsule Computers Question 8 – Where there any issues or speed bumps along the way in creating Hook Champ ? And what did the development team do to overcome them.
Kepa : 8. Most issues were entirely caused by us working on the game just on the weekends.  If we didn't feel like working on it during one or two of the weekends in a row, which happened, it was just like taking a break from the game for two solid weeks.  Things really sped up once we hit beta, however.
Question 9 – What was your main reason for creating a fun and exciting action/platform game like Hook Champ ?  What other games if any were influential in aiding the creation of Hook Champion.
Kepa : 9. Hook Champ was mostly inspired by Dino Run, by PixelJam.  It's free to play, I recommend checking it out and seeing how what parts inspired us.  Also Bionic Commando and I guess the old Sonic games, the latter most likely inspiring Dino Run.
Capsule Computers Question 10 – How would you describe the game mechanics of Hook Champ.  What do players need to do to succeed.
Kepa : 10. Players need to first master the rhythym of swinging along the ceilings.  After that, they can try more advanced maneuvers.  To get the best scores possible, you have to do some pretty precise launching of yourself to avoid touching walls or ceilings.  This can waste a precious second of time if you're doing a speed run.
Capsule Computers Question 11 – Are there any patches or updates or expansions planned for Hook Champ, if so what will be included in the updates and when will they be available.
Kepa : 11. We just patched, and it's the biggest patch in terms of all-new features I know of for an iPhone game.  We're already working on our next update, which will include a new character, various polish, and more items to buy in the shop.  The new items include Master Grappling Hooks, new hats, and all new costumes.
Capsule Computers Question 12 – Please explain the storyline for Hook Champ.  Who is the main character/s, why does he use a Hook and why can't he just jump like the rest of the heroes in other platform games.
Kepa : 12. The main character does jump, a little bit.  I just thought that jumping is kind of lame on the iPhone platform.  There's not quite enough precision in the controls to handle double-jump mechanics well.  Also, swinging along the walls and ceilings is way faster than jumping.
Capsule Computers Question 13 – Trophies / Achievements are what drive a number of players to play games now-days .. Does Hook Champ have goals to accomplish  or achievements to unlock.  And if not will there be any possibilities of adding them in future releases / updates.
Kepa : 13. Achievements are in.  Lots of achievements.  There's also wearable trophies in the form of hats you can unlock.  Other players can see your hat both in-person during races, and on the scoreboards.  Soon, all games will replace trophies with wide varieties of hats.
Capsule Computers Question 14 – Is there any multiplayer options in Hook Champ ?  Please explain what other modes are currently available in the game.
Kepa : 14. There's asynchronous multiplayer.  You can send a challenge to a friend.  When you do this, you get one chance to do the best run possible.  After this, your friend receives a ghost copy of your run.  He then has one chance to win a race against your ghost copy.  There's also a ghost-race against your own best time mode.  Both ghost race modes really add a ton to the game.
Capsule Computers Question 15 – What can players / consumers expect from RocketCat Games moving forward.  Are there already plans or upcoming games that you are able to let your fans know about ?
Kepa : 15. More games are on the way, but none are announced yet.
Capsule Computers Question 16 – Finally.. What do you love most working at RocketCat Games ?
Kepa : 16. The real pleasure comes from making games that heavily involve hat customization.
–
Capsule Computers would like to thank Kepa once again for his time and providing all of us with more insight into RocketCat Games and Hook Champ.
Let us know what you thought of this interview in the comments below.
Thanks
MasterAbbott
Capsule Computers